Thu, May 13, 2021 at 2:31PM
---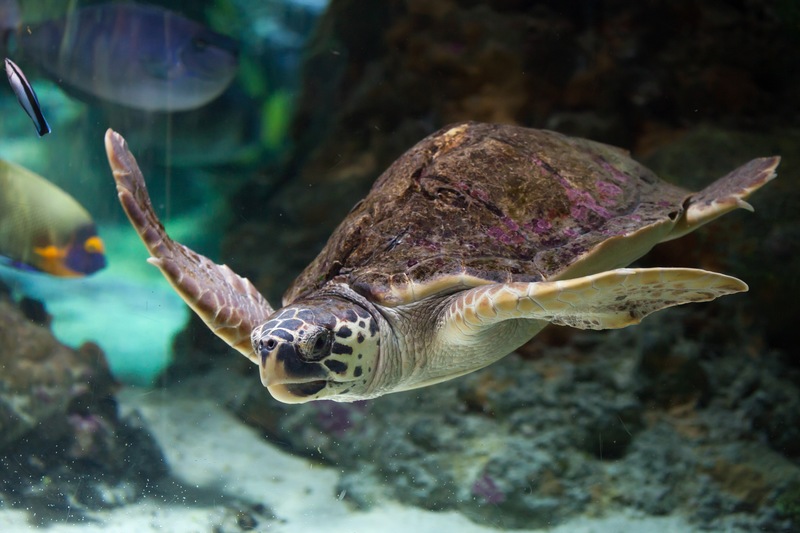 As sea turtle nesting season kicks off right here in Florida, we're taking some time to focus on these oceanic creatures. Plus, we're finding even more reason to focus in – May 23rd is recognized as World Turtle Day! On this holiday, we think about these special animals and the efforts we must undertake to protect them – as well as our entire incredible ecosystem in the great blue sea. Here's some things to think about while we shell-ebrate the amazing turtle!
Why is It So Important?
Turtles are fascinating, complex creatures – and an important part of our ecosystem. For example, their diets regulate organisms like seagrass and jellyfish, and they provide habitats for barnacles and algae. But, their vital role faces many dangers. Multiple sea turtle species are considered endangered or vulnerable, so conservation efforts aim to protect them from environmental hazards and human interference. Turtles face poaching, illegal trade, predation, ocean pollution, and more. Plastics in the ocean are a major problem – as turtles can become entangled in abandoned fishing nets or mistake plastic bags for their food sources. As we work to keep our oceans safe from discarded plastics and other trash, we're also looking out for these humble creatures.
Turtle Life in Florida
We're familiar with sea turtles right here in Volusia County! Loggerheads are our most common species of sea turtle – and they're listed as a vulnerable species by the International Union for the Conservation of Nature. For this reason, we take great efforts to protect them during nesting season, which runs from May 1st through October 31st each year. During this time, turtles make their way onto beaches to lay thousands of eggs after dark. In the daylight, you might see markers blocking off nests on the beach – this is to prevent humans from interfering with them to keep eggs safe until hatching!
Helpful Turtle Tips
There's a few things you'll need to keep in mind during sea turtle nesting season in order to protect the future hatchlings. To start, be sure to never disturb a turtle on the beach crawling or laying eggs. Be sure to keep your distance and be quiet – as well as to not shine any bright lights, be it from a beachfront property, taking flash photography, using prohibited fireworks, or even utilizing a flashlight or lantern. If you need a source of illumination, a flashlight with a red LED bulb or covered with a red filter is a less-disruptive alternative. Be sure not to leave any litter or other turtle hazards on the beach – move any beach chairs away overnight and be sure to fill any holes shoveled into the sand or knock down sandcastles before leaving. These obstacles can become a danger to nesting turtles and hatchlings alike!
We hope that these tips have helped you to navigate turtle nesting season with ease and to find a new appreciation for World Turtle Day right here in Port Orange!
Here at Coastal, we have a passion for local, seafront life and incredible dining. If you're looking for fresh, local seafood in an amazing atmosphere, look no further – and visit us today for a meal you won't forget!