Mon, Feb 24, 2020 at 8:58AM
---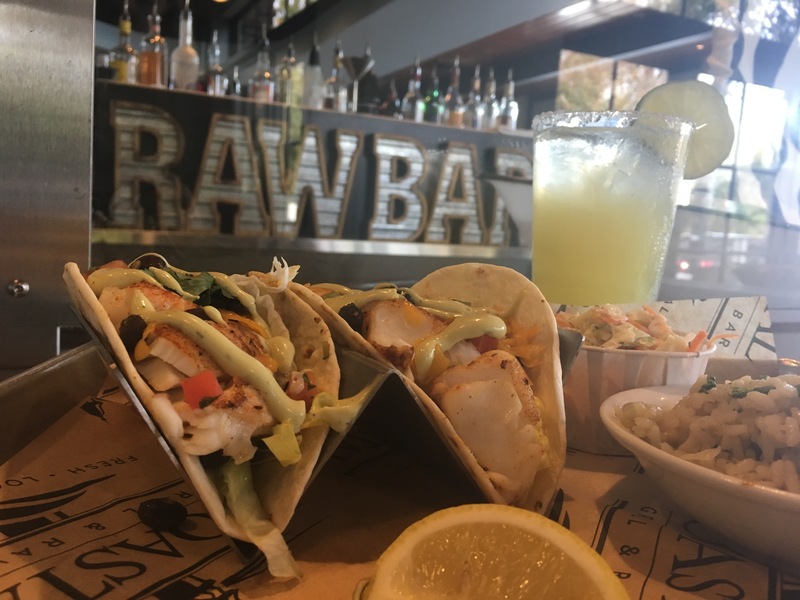 Looking for a fun way to add some flavor to your weekly routine? You deserve a night out, and Coastal Grill's new Taco Tuesday has you covered! Read on as we dig into the delicious details.
Fresh seafood flavors
Work, school and everyday commitments may keep you from the beach for part of the week—but fresh seafood flavors help give you a taste of the ocean, even when you're living the land-lubber lifestyle! Here at Coastal Grill, our latest spin on seafood goodness comes in two delicious options: Fish or Shrimp Tacos, each offering an effortless way to unwind and enjoy.
Doubly delicious deals
Have you ever noticed that getting a good deal on your meal helps elevate its already delicious flavor? Turning a tasty dining experience into a true catch of an evening? Nothing pairs better with Taco Tuesday than a classic Margarita (or two) to cheers with, so we're offering two-for-one House Margaritas when you purchase our Fish or Shrimp Tacos! Sip, snack and savor the evening with your fellow Taco Tuesday celebrants.
Fun, friendly atmosphere
It wouldn't be Taco Tuesday without a fun, friendly atmosphere! At Coastal Grill, we know that crafting the perfect night-out experience is just as essential as the food itself, which is why we offer live music and other Happy Hour specials on Taco Tuesday and beyond. It's the perfect place to kick back, and relax and recharge for the rest of your week.
No cleanup
Of course, one of the biggest perks of a Taco Tuesday out is that you don't need to cook or clean up! Leave the prep to us as you're free to catch up with friends, savor the flavor and sway to your favorite music.
Join the crowd
When you celebrate Taco Tuesday, you're doing so in some seriously great company! Not only here at Coastal, but across the country—in fact, Google searches for Taco Tuesday have skyrocketed over the last decade, being an especially popular term in five states: California, Arizona, Hawaii, Nevada and, of course, sunny Florida! Notice any similarities? Taco Tuesday seems to mesh best with states that love sunshine, fresh air and vibrant, diverse flavors, making it a must-do tradition for local foodies!
For fresh flavors, delicious deals and endless fun with family and friends, Coastal Grill's Taco Tuesday is the place to be! Swing by and enjoy a meal with your fellow taco-loving foodies and say "cheers" to a weeknight routine that feels, well, a little less routine.