Mon, Oct 21, 2019 at 5:35PM
---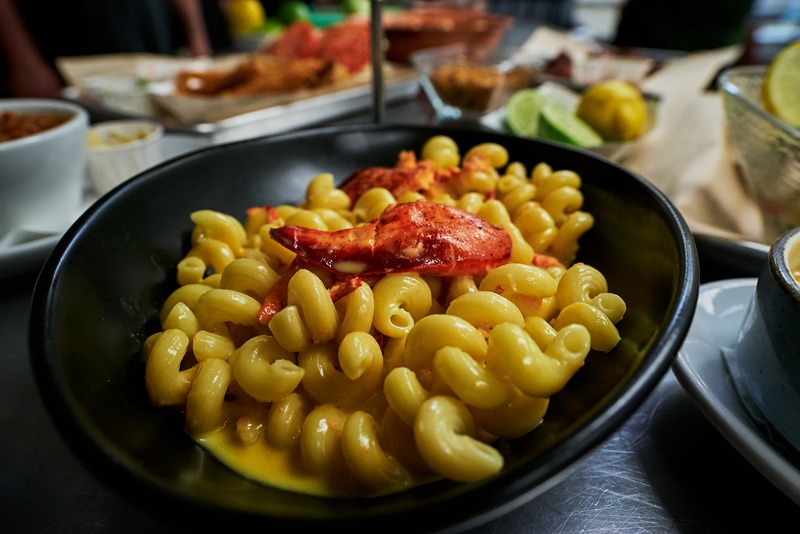 What is it about seafood and pasta that play together so well? Whatever it is, we can't get enough! In honor of National Pasta Month, we're taking a closer look at this flavorful phenomenon, as well as a few of our favorite ways to dig in. Just read on.
Pasta + seafood = perfection
Pasta and seafood go hand in hand, and it's easy to see why! Against the light, familiar backdrop of pasta, seafood's subtle flavors can shine without being overpowered. Texture is key to this powerful duo, too—unlike steak, for example, which calls for a fork and knife, many of our favorite seafood picks are perfectly smooth, tender and buttery, making them ideally matched to a forkful of pasta.
Our favorite seafood pasta picks
The bottom line? You just can't go wrong by pairing pasta and seafood! Fortunately, we have plenty of picks to enjoy here at Coastal Grill, from colorful dishes chock-full of veggie goodness, to comforting classics that are sure to please every kind of appetite. Take a look.
Lobster Mac & Cheese
Pasta has long been known as a go-to comfort food, and for good reason—it's soothing and satisfying for both body and soul. But don't confuse pasta's dependable charm for a "same-old" routine! We are constantly finding new ways to enjoy our noodles, and our Lobster Mac & Cheese is just one flavorful example. We've mixed tender lobster with creamy cheese and cavatappi pasta for a truly soothing dish that you'll want to enjoy again and again.
Bowtie Pasta
Craving a light, fresh seafood pasta dish? Try our Bowtie Pasta with shrimp! This medley of baby spinach, sun-dried tomatoes, asparagus, chardonnay cream sauce and garlic bread is a delicious way to dig in. Plus, it pairs perfectly with a glass of chardonnay on a night out with friends.
Shrimp & Scallops or Pan Seared Scallops
If you're a big scallops fan, we've got two delicious seafood pasta dishes to satisfy your cravings! Opt for our Shrimp & Scallops, which features shrimp, scallops and a corn-and-tomato sauté, or our Pan Seared Scallops with red seasoning and a lemon beurre blanc. Both are made complete by a zesty lemon orzo with asparagus. Orzo is a rice-shaped pasta, renowned for its comforting flavor and texture—it's easy to scoop up lots of it with veggies and seafood, as we've prepared here, for a truly satisfying experience! With the addition of lemon, it comes alive, serving as the perfect backdrop to some of the sea's subtlest, most delicate flavors.
Perhaps it comes as no surprise to seafood lovers and wine connoisseurs, but chardonnay also goes well with seared scallops! This white wine's creamy flavor blends beautifully with the subtle sweetness of freshly seared scallops, while also bringing out the best of the smooth, lemony orzo, too.
When seafood pasta cravings strike, Coastal Grill is here to answer the call! Come by today and enjoy your favorite dish, or discover an all-new one.