Fri, Feb 15, 2019 at 9:45AM
---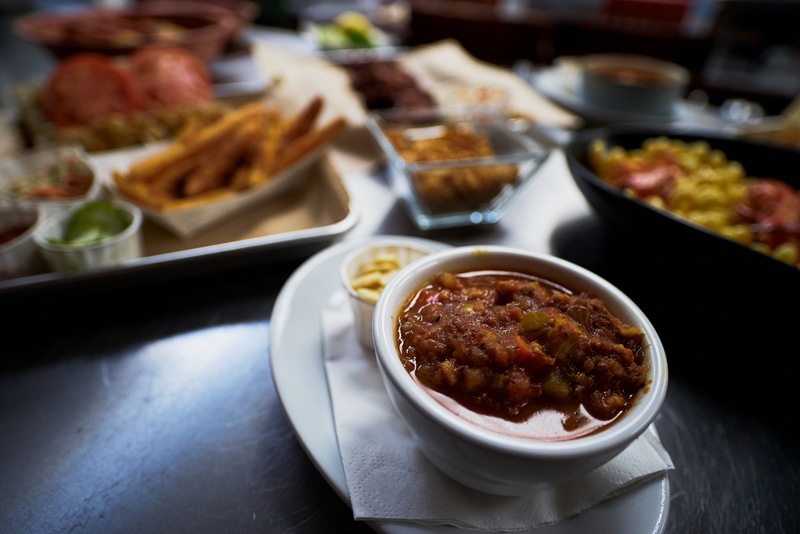 Fresh seafood doesn't just taste good—it brings us together, too!
When you're craving delicious food and some equally great company, nothing beats the social power of seafood. Just read on to see how fresh-from-the-sea cuisine can help bring your crew together for memories that last long beyond the dinner table.
Check out local farmer's markets…
One of the best ways to make seafood a social experience? Visit local farmer's markets with friends! On a lazy weekend morning, there's no better way to get together than by picking out fresh ingredients and deliciously colorful produce under the bright Florida sun. Then, come home and do some cooking. Fresh herbs and produce can turn your average seafood dinner into a truly bright, exciting Floribbean-inspired experience. Plus, the whole crew will be able to enjoy the meal knowing that they played a part in making it happen!
… or dig in at a local festival
It seems like every weekend presents another seafood festival somewhere in the Sunshine State—it just makes sense, with our abundance of shoreline, after all! Why not pick one near you and turn it into a seafood staycation? Gather the family or a few great friends and explore the local surroundings, then dig into fresh seafood or even take part in on-site contests! These festivals offer you an excellent way to discover the culture and cuisine of a brand-new city, all while spending some serious quality time with your fellow seafood fanatics.
Throw a clambake
The clambake might be a New England tradition, but we think Florida is just as suited to the social, seafood-loving tradition. How does it work? Gather some friends together and steam fresh seafood (think lobsters, clams, and crabs) over seaweed in a fire pit—the closer you are to the ocean, the better! Throw on some music, play yard games and enjoy chatting with old friends as you wait for the main course to steam to perfection. It's a great way to make birthdays, holidays and just-because get-togethers that much more special. And delicious.
Fish for dinner
Don't just have fish for dinner—go fish for dinner! If you're the adventurous type, fishing for dinner is a great way to make your love of seafood more social. Head to the nearest Volusia County pier for an easygoing afternoon, or take your boat out on the water and see what you discover offshore. No matter the size of the catch, the real thrill is simply spending time together and enjoying the hands-on sport of fishing. If you do manage to land a big one, well, that's all the better! Bring it home and enjoy it on the grill for a deliciously well-deserved feast.
Enjoy a meal out
If fishing for dinner isn't your style, don't worry—we have you covered! Enjoy all the fresh eats you could possibly want at Coastal Grill & Raw Bar.
By the way… have you ever noticed that seafood lends itself to sharing? Some of our favorite dishes—from Raw Oysters to Snow Crab Legs to Peel & Eat Shrimp—are perfect for passing around and letting everyone enjoy a bite! For easygoing group dining, ditch the fork-and-knife routine and savor the simple pleasure of handheld seafood bites that are sure to hit the spot.
Craving seafood? Pair your favorite dish with family and friends for a dining experience you're sure to love!