Tue, Jan 28, 2020 at 3:06PM
---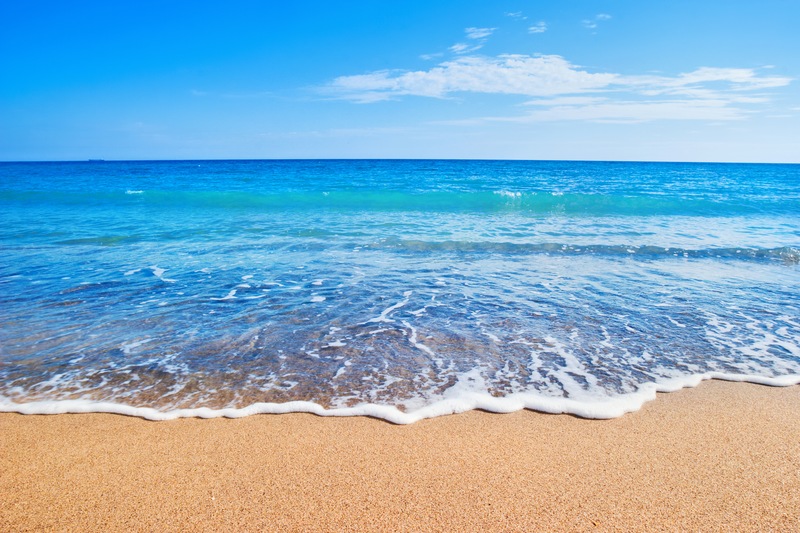 From the salt in the air to the relaxing sea breeze, life by the ocean is simply better! But did you know that the color blue itself can have a powerful impact on our well-being, too?
Pantone named "Classic Blue" its 2020 Color of the Year, a "reassuring" shade that delivers "peace and tranquility to the human spirit," and that's how we feel about the classically cool hue of our favorite ocean and river landscapes! Just read on as we explore some of the big benefits of blue vistas—and how to enjoy them even more in 2020. Take a look.
Feel better with blue views
If you find that there is nothing more relaxing than watching the waves roll in, or admiring the way the sun reflects against the shimmering blue water below, you're not alone! According to a report featured in the International Journal of Hygiene and Environmental Health, studies suggest that the beach is a literal "happy place," because there is a positive association between people's time spent at outdoor blue spaces (like the beach, or a local river) and their mental health and well-being. Basically, the more time you spend by the water, the better you feel.
The same report also noted that the more time we spend by blue spaces, the more physical activity we tend to enjoy. This is good news, too, since the water promotes fun activities like swimming, fishing or rowing, which all have their own positive impacts on mental well-being!
Get inspired
Feel like you're stuck in a creative rut? Spending time with a beautiful blue view might be able to help you in this area, too. A 2009 study from researchers at the University of British Columbia found that the color blue promotes creativity and outside-the-box thinking, perhaps because we associate it with the endless sky or expansive ocean—just like the places where this color most often appears, our minds feel free and more open than ever.
So a day at the beach isn't just fun—you're doing something great for your creative juices and mental well-being with every visit!
How to embrace blue in your everyday life
You don't need to live on the beach to enjoy the benefits of beautiful blue views! Here are a few ways to integrate some beneficial blue into your everyday routine:
Fill up with a delicious Lunch Pick 2 at Coastal Grill, then stroll along the Port Orange Riverwalk for a meaningful midday pick-me-up.
Have some reading you want to catch up on? Do it by the beach!
Visit the beach even on cold days! There will be less crowds, plus you can enjoy catch, host a bonfire with friends in designated areas or simply enjoy the view.
Whether you're enjoying a beach day with friends, or leisurely strolling along the Riverwalk, there's no shortage of ways to "go blue" in and around Port Orange! Pair your blue adventures with a trip to Coastal Grill for flavors and a friendly atmosphere inspired by the ocean itself. We can't wait to see you soon.