Fri, Jul 26, 2019 at 4:36PM
---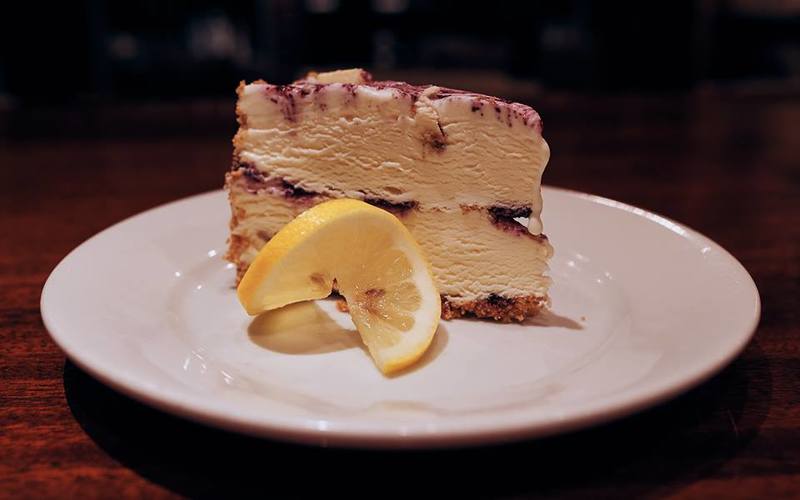 National Ice Cream Month may be almost over—but here in the Sunshine State, your favorite frozen treats are worth enjoying all year long.
There's just nothing quite like a cool, creamy dessert to pair with friends, family and fun on sunny afternoons. Craving a scoop or two now? Just read on as we share a few of our favorite Coastal ice cream treats, as well as ideas for desserts you can make at home!
"Neighbors" Lemon Blueberry Ice Cream Cake
To cap off a truly delicious meal with a cool, fruity treat, try our "Neighbors" Lemon Blueberry Ice Cream Cake! Lemon and blueberry are natural complements, with the lemon bringing out the sweet, subtle tanginess of its berry partner. The real star of the show, of course, is rich, creamy ice cream straight from the Neighbors General Store and Ice Cream Parlor right here in Port Orange—with each spoonful, you'll enjoy a luxurious "aah" moment of totally cool relaxation. Discover this one-of-a-kind flavor fusion for yourself today!
Brownie Sundae
Warm, chewy brownie meets cool, creamy ice cream—there's a reason why the Brownie Sunday is such a quintessential classic for dessert lovers! This simply satisfying dessert is sure to be a hit when you're ready to indulge your sweet tooth, this summer and beyond.
Ice cream fun at home
So you know how to enjoy your favorite ice cream flavors here at Coastal Grill, but what about when you're at home? We've got you covered! Here are a few fun treats to enjoy for backyard barbecues, days by the pool and just-because fun:
Homemade ice cream: Did you know that you can make ice cream at home, with just a few simple ingredients (which you probably already have on hand)? You might have made ice cream in school as a science experiment of sorts. If not, here's the basic idea—simply combine milk, sugar and vanilla extract in a plastic sandwich bag. Then place that sealed bag in a larger, gallon-sized bag filled with ice and rock salt, seal, and shake it up for a few minutes! You can even play hot potato—or should we say "cold" potato—to get the ingredients all fluffed together. The end result? A delicious serving of ice cream that you can proudly say you made yourself. Kids and adults alike will enjoy the silly steps to making this dessert—and it's sure to please on hot days when you don't have any ice cream on hand.
Refreshing ice cream sandwiches: You can also recreate your favorite ice cream sandwich goodies at home. For a rectangle-shaped chocolate and vanilla sandwich, make two thin sheets of brownies, let them cool, and use them as the sandwich "bread." Then just spread your vanilla ice cream on, add the second brownie sheet, and voila! Another easy option is to cook up a batch of chocolate chip cookies and place a scoop of vanilla ice cream between two of them for a tasty handheld treat.
Poolside floats: There's nothing like a classic root beer float. Serve yours up in tumble-proof cups (and add fun flourishes, like a cocktail umbrella) so they can be easily enjoyed by the pool! In fact, you can even sip on a float while lounging around in a float.
From cones to cakes to gooey, chocolatey sundaes, there's no shortage of ways to enjoy ice cream this summer and beyond. Enjoy your favorite flavors here at Coastal real soon!