Fri, Mar 19, 2021 at 1:43PM
---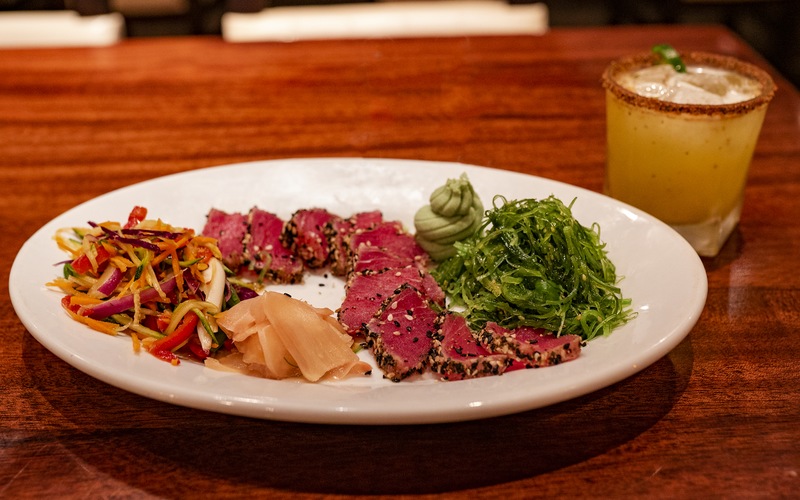 With plenty of sunshine on the horizon, we're well on our way past the short daylight hours and cold snaps of winter and headed into the Floridian springtime! As we look forward to beautiful blooms, outdoor fun, and plenty of renewed spirit, it's the perfect time to celebrate the season with delicious food. Here's a few ways that we at Coastal think you should spring into the season ahead!
Celebrate Spring Outdoors
There's no better way to celebrate the spring in Florida than by enjoying the outdoors! With chilly days in the past and intense summer heat still months away, it's the perfect time to get out and enjoy nature, whether that means checking out one of our many beautiful state parks, enjoying the blooming florals at local gardens, or soaking in the seaside sunshine with an afternoon on the sand. Make your outdoor excursion into an event by having your own spring-celebration picnic! Thankfully, you don't need to worry about all the hassle of food prep – try bringing along some Coastal Curbside To Go takeout and finding a picnic table at your favorite outdoor spot for the perfect family feast!
Treat Yourself to Snackable Fare
Wintertime might be our favorite season to enjoy hearty meals – but, by contrast, springtime is the perfect time for sampling! There's plenty of ways to mix and match a meal to satisfy your stomach with snacking. What better way than to put together your perfect Coastal appetizer platter? Our Snackables menu is the perfect place to start. If you're looking for the perfect touch of springtime seafood, opt for the Ahi Tuna or our signature Smoked Fish Dip. Combine surf and turf by adding some Southern Fried Chicken Bites – or get adventurous by trying out Fried Gator. Whatever options you choose, your table spread is sure to be satisfying!
Opt for Fresh Favorites
Looking for other menu suggestions that match the springtime transition perfectly? Load up on fresh, delicious ingredients that feel just as vibrant as the world around you. Explore the options on our salad menu, like, for example, our Bruschetta Chicken Salad – you'll love digging into fresh greens topped with marinated grilled chicken breast, housemade bruschetta, provolone, chopped asparagus, parmesan cheese, and a balsamic vinaigrette and reduction alongside griddled garlic bread. If you're looking for fresh seafood, look no further – opt for Pan Seared Scallops, Peel & Eat Shrimp, or ask your server about our fresh Catch of the Day. Plus, don't forget to enjoy fresh-shucked oysters – locally-sourced and delicious!
We hope you'll join us in welcoming in this new season with a renewed, hopeful outlook and spectacular dining options to match. To keep it fresh, local, and social this springtime, be sure to visit Coastal Grill and Raw Bar in Port Orange for live music, a safe, comfortable atmosphere, and tasty seafood and steaks. We hope to see you dining with us soon!