Tue, Jan 29, 2019 at 4:45PM
---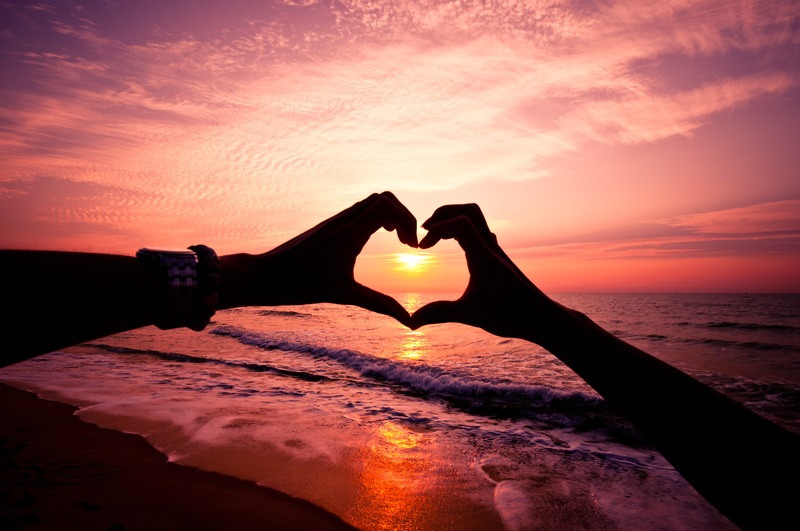 Happy Valentine's Day! This year, enjoy a date in island-inspired paradise.
Here at Coastal Grill & Raw Bar, we've got everything you need to enjoy a truly memorable evening: your favorite drinks, decadent desserts and seafood picks so fresh you can practically feel the sea breeze.
Take a look below at some of our favorite date-night picks!
Dinner
Set against the backdrop of our comfy, coastal-inspired atmosphere, your meal is sure to be a memorable one! For a deliciously romantic dinner, here are a few flavors to consider…
This tried-and-true romantic tradition is a delicious way to spend your Valentine's Day. Enjoy them raw or Chargrilled for an added touch of texture. Another tasty option is our Oysters Rockefeller, whose rich Chardonnay cream sauce lends a luxe feel to your dinner.
Shrimp Ceviche. A bright, zesty experience, our Shrimp Ceviche makes for an excellent Valentine's Day treat. Here, lemon and lime juice binds together a medley of fresh seafood flavor, jalapeno, scallions, bell pepper, celery, and cilantro.
Tuna Steak. Our fresh, juicy Tuna Steak isn't just delicious—its vibrant pink coloring makes for the perfect photo-worthy Valentine's dish. A bright Asian slaw adds fresh texture and flavor for a truly memorable meal.
Bowtie Pasta. We've long associated pasta with romantic, firelit dinners (just take a look at Lady and the Tramp!), so you can't go wrong by opting for this classically creamy dish! If you're more "turf" than "surf," enjoy it with chicken and enjoy the medley of Chardonnay cream with asparagus, sun-dried tomatoes, and baby spinach.
Drinks
Make a toast to you, great food, a Happy Valentine's Day and many more! Here are a few delicious drinks to "cheers" with…
Sparkling wine. Not only is sparkling wine a romantic go-to—it blends beautifully with an oyster dinner since the bubbly effervescence of the wine complements the smooth, rich texture of the oysters.
White wine. Like peanut butter and jelly or surf and turf, white wine and seafood go hand in hand. You can count in this classic combination to accentuate your Valentine's Day dinner. Enjoy one of our crisp Sauvignon Blancs to pair off with your favorite fish. For wine-based sauces, like the creamy Chardonnay, you'll find in many of your favorite Coastal dishes, opt for a wine to match for a pleasant balancing of flavors.
Florida Sunset. There's nothing much more romantic than a beautiful sunset, so why not enjoy this sunset-in-a-glass to mark your special evening? Our Florida Sunset features a lively blend of Hangar One Buddha's Hand Citron, lemon juice, simple syrup and a float of Cabernet Sauvignon.
Dessert
Cap off the evening with something sweet! Here are just a few options to enjoy…
Crème Brulee. If Paris is the capital of romance, Crème Brulee might just be the capital of romantic desserts. Two spoons and the delicate elegance of this custard-based sweet are all you need to enjoy a sweet treat with the one you love!
Brownie Sundae. Chocolate is king on Valentine's Day. Sharing a Brownie Sundae is a surefire way to end your evening on a sweet, playful note.
Coastal date ideas
Wondering how to bookend your special evening? Explore the coastal charm that surrounds you! Enjoy a walk along the Halifax River or even book some time on kayak for a leisurely Valentine's Day cruise-for-two.
You can also begin your day with some quality time at the beach. Whether you're there to take a long, easygoing stroll, or simply lounge around and enjoy the view, you're sure to feel cozy and relaxed. And after all—besides the Sunshine State, there aren't too many places where you can celebrate Valentine's Day on the beach! We think that's something to celebrate.
Ready for a sweet night out? Make your reservations today for a Coastal Valentine's Day! Just call (386) 760-2282 or click online to make the date. We look forward to seeing you soon!