Mon, Dec 23, 2019 at 10:31AM
---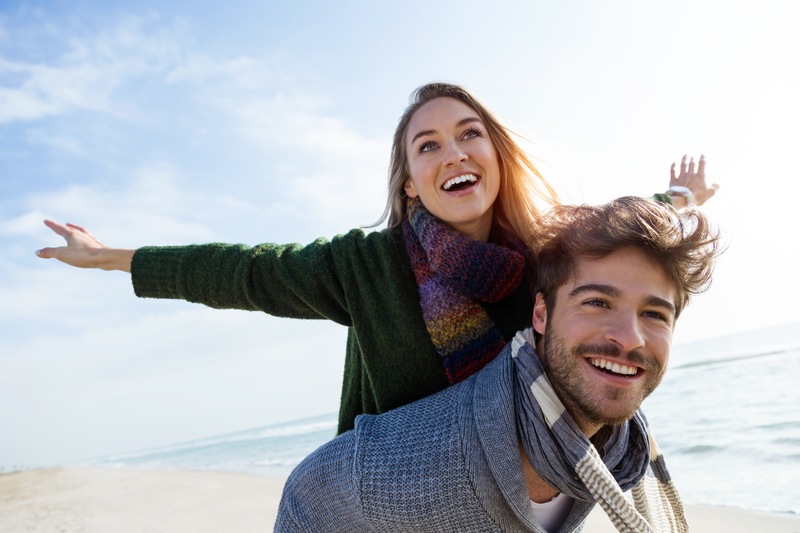 In our slice of the Sunshine State, every day is a beach day—even if you're sporting a sweater and scarf! In fact, one of our favorite winter traditions is visiting the coast on cool, breezy days and enjoying the shore in an all-new way.
Just read on as we share our best tips for enjoying a cool, cozy beach day with family and friends.
Bundle up
Florida may be one of the warmest, sunniest places to be at this time of year—but we can still get chilly! This is especially true at the beach or riverfront, where the breeze coming off the water can cause the air to feel extra brisk and refreshing. Layers are the way to go at this time of year, so you can easily get warm (or cool off) by adding or removing a light sweater, hat or scarf.
Don't skimp on sunscreen
Of course, we are still the Sunshine State—and cool weather doesn't change the power of our strong, sunny rays! As you would with any trip to the beach, be sure to lather on sunscreen and sport a hat so you can relax knowing that you're covered.
See feathered friends in action
Many of our favorite beach activities revolve around the water—but even if you're not going swimming, there is lots to enjoy at the beach! One of our go-to activities is bird-watching, a hobby that is especially easy to try here in Volusia County and the surrounding area where many feathered friends make their winter home. Look out for beautiful, majestic birds like the white pelican, as well as smaller, friendly-faced piping plovers, two of many birds that tend to make our shores their home for the holidays.
Bring a good book…
Ah—a cool breeze, cozy sweater, and a good book? It just doesn't get much better than that! This is a great time to catch up on the book you've been thinking about, all against the backdrop of some seriously fresh air.
… and a ball for fun with friends!
This is also the perfect time of year to enjoy sports on the beach like soccer or good, old-fashioned catch. Bring a volleyball, soccer ball, beach ball or whatever you have on hand to enjoy the day with family and friends. (Tip: Certain beaches, like nearby Smyrna Dunes Park, allow your four-legged friend to come along for the fun! She's sure to love a game of catch in this beautiful weather, too.)
Host a beach bonfire
Did you know that Volusia County beaches have many bonfire rings to reserve at this time of year? In the non-turtle nesting seasons, a.k.a. November through April, you can grab friends and family and enjoy a bonfire at select spots throughout Daytona Beach, Ormond Beach and New Smyrna Beach. Beach bonfires are the perfect way to kick back, relax and enjoy a cozy experience with the people you love most. Share spooky stories or just catch up over s'mores—there's no wrong way to enjoy a bonfire by the beach, especially when the weather is this nice! Just visit the Volusia County website to make your reservation.
Build a sand "snowman"
Bring your favorite winter tradition to the beach and build snowmen out of sand! Use seashells and other coastal finds to create a fun, friendly-faced snowman worth capturing with a photo.
Warm up with comforting Coastal fare
Cool days call for cozy comfort food! After a fun day at the beach, swing by Coastal Grill to fuel up with favorites like our Lobster Mac & Cheese, Shrimp & Grits and all the gumbo and chowder you could want!
We hope that these tips help you achieve a perfectly brisk beach day with family and friends! Whether you're fueling up on the way out, or digging in after a day of fun, we can't wait to be a part of your adventure ahead.