Thu, Nov 21, 2019 at 4:31PM
---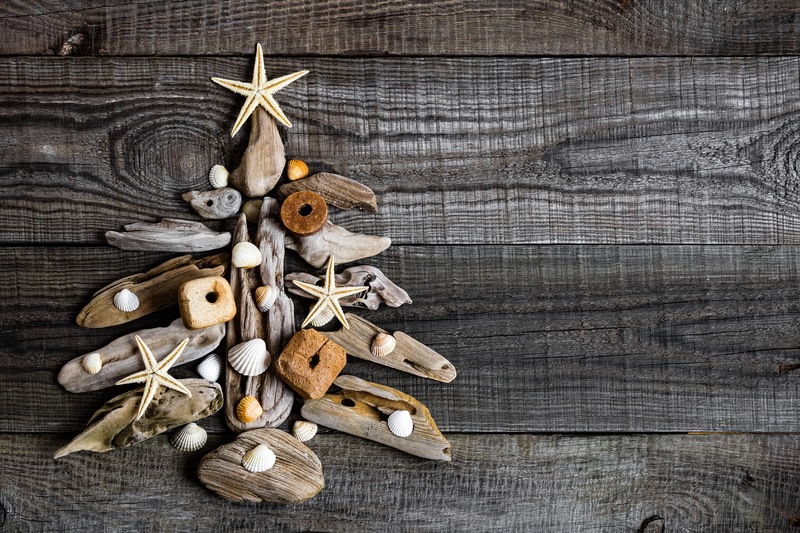 The weather outside is anything but frightful, and we shouldn't expect a white Christmas anytime soon—but that's what makes a Sunshine State holiday season so special! This year, embrace festive Florida flair in your holiday décor with these simple tips.
Opt for a coastal color scheme
Red, green and gold might dominate traditional holiday décor schemes, but feel free to opt for something a little beachier in your own home! Colors like coral, turquoise and sandy beige can just as easily lend themselves to a beautiful, festive environment. Prevent color clash from keeping your backdrop light—for example, a white Christmas tree will work especially well with sandy and blue-hued ornaments and other accents. White-washed wood accents will also fit perfectly with your coastal-inspired look.
Seek out novelty designs
Next, pick out an array of beautiful ocean-inspired decorations! Here in Florida, these are especially easy to come by—from snowmen figurines donning sunglasses, to starfish ornaments sporting Santa hats and everything in between, you might be surprised at what you find. Seek them out at your favorite shop or, better yet, local farmers markets and craft fairs where artisans create handcrafted treasures worth bringing home!
Craft cute seashell ornaments
Of course, you can craft many coastal-inspired décor pieces right at home. One of our favorite ideas is seashell ornaments, made with treasures you find at the beach! (Just be sure there aren't any sea creatures calling your shell "home" before you get crafting.) You can drill holes into shells for an easy, understated ornament, or get the family together to paint shells and sand dollars for fun, whimsical flair you will treasure for many holiday seasons to come.
Create a charming coastal centerpiece
For the perfect holiday centerpiece, here's one with effortless coastal flair! Simply find a tray and add a few battery-powered candles, and surround them with an assortment of small seashells for an easy yet beautiful addition to your home.
Assemble a nautical wreath
There are many great ways to assemble a wreath inspired by the ocean! You can pick up a life preserver ring or ship wheel online to serve as your wreath's base, before adorning it in tinsel and other decorative additions. Or, start with a standard wreath and simply add coastal touches like starfish figures or blue and white ornaments that evoke imagery of the sea.
Gift a beachy snow globe
One of the most familiar icons of the winter season is a classic snow globe—but here in Florida, you can easily swap the snow for sand for a truly unique look! If you're using real sand, you'll want to skip the snow globe "gel" so as to prevent the particles from clumping together. You can simply fill a clear ornament or empty jar with sand, seashells and other coastal finds for a beautiful gift or decoration for the home!
For the perfect holiday card…
For a family holiday card or keepsake for yourself, head to the beach and create sand "snowmen," adorned with seashell buttons, seaweed hair and other beachy flourishes. It will be a uniquely Sunshine State tradition you can repeat year after year as you enjoy our beautiful holiday weather.
We hope that these tips help you deck the halls with a coastal twist! Share your creations with us and, of course, swing by Coastal Grill to enjoy fresh seafood goodness after a long day of decorating. We look forward to seeing you soon.