Mon, Nov 23, 2020 at 5:24PM
---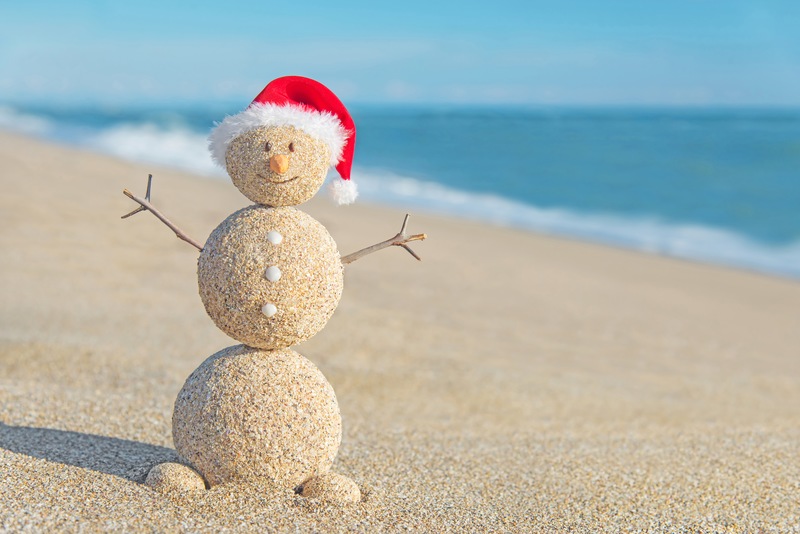 There's nothing like the holiday season in Florida, where festive fun meets beautifully balmy, shorts-and-sandals weather. As we deck the halls and dig into our favorite seasonal flavors, we love listening to holiday tunes that remind us of our beachy backdrop - and think you will, too! Here are a few of our top songs to listen to for tropical holiday vibes, all season long.
Mele Kalikimaka
As Bing Crosby croons in this holiday classic, "Mele Kalikimaka is the thing to say on a bright Hawaiian Christmas day." This warm, relaxing song inspires feelings of holiday cheer and laidback beach days not unfamiliar to us here in Florida - making it the perfect backdrop to your beach picnic, backyard pool day or festive family dinner.
Little Saint Nick
Virtually any of The Beach Boys' holiday oeuvre would lend a lively coastal vibe to your celebration - but of course, "Little Saint Nick," the classic hit about Santa and his sleigh, is a must-pick for any playlist.
Christmas in the Sand
If you prefer bright, balmy skies over "the weather outside is frightful," well, this one's for you! Colbie Caillat's "Christmas in the Sand" is a breezy, relaxing song you're sure to enjoy as you soak in a lazy day at the beach this holiday season. As the song says, "Christmas in the sand don't end." It's easy to lose track of time during a gorgeous day outdoors, something we truly appreciate here in the Sunshine State!
Steel Drum Holiday Hits
Pair calypso-inspired music from the Caribbean with the familiar melodies of our favorite winter tunes, and you've got the perfect playlist for a Sunshine State holiday! Hearing hits like "The Christmas Song" on steel drums is sure to make you feel as though you've stumbled upon a hidden-gem Caribbean resort this holiday season.
Bonus: Live Music with Coastal
Merry music and the holidays go hand in hand! Be sure to swing by Coastal Grill all season long for live music on select nights, where you can kick back, relax and enjoy your favorite flavors paired with beautiful music by local artists.
Whether you're jamming out at home, or grabbing a bite and swaying to local musicians' tunes here at Coastal, we hope you have a very happy holiday season ahead!