Fri, May 17, 2019 at 12:15PM
---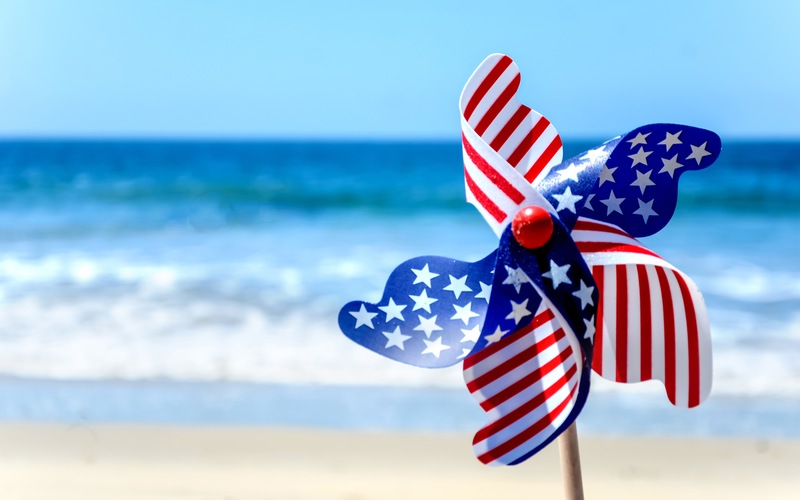 In addition to serving as the unofficial start of summer, Memorial Day marks a moment for us to honor our country and the heroes who helped shape it—and of course, the long weekend provides the perfect opportunity to spend some quality time with the ones you love.
Read on to see a few of our favorite ways to spend the weekend with family, friends, and your favorite Coastal dishes!
Catch live music
On a relaxing weekend, there's no better way to kick back and relax than with some live music! This Memorial Day weekend, there are plenty of opportunities to enjoy. As always, there's a lively atmosphere to enjoy here at Coastal—we've got live music slated for the Friday and Saturday of the holiday weekend, so come out and sway to the rhythm as you dig into your favorite dishes, drinks and desserts.
For some more music fun, you can also check out the Daytona Beach Bandshell for free concerts on the Friday, Saturday and Sunday of Memorial Day Weekend. Kick off the Bandshell's summer concert series with the musical stylings of three great tributes—Caribbean Chillers, for Jimmy Buffet fans, Classic Rock Revival with Doobie Brothers and Santana tributes (including fireworks after the show), and Play It Again, a tribute to Luke Bryan. Enjoy it all against the backdrop of the sea breeze for a truly memorable experience!
Take a Sunshine State staycation
Looking for a chance to get away without, well, getting away? A Sunshine State staycation is the perfect option for you! Stay close to home and explore the local attractions that surround you. A few of our favorite go-tos include a long, lazy day at the beach (try Smyrna Dunes Park for a fun, pet-friendly option), a chartered fishing trip or cruise on your own boat, or splashing around Ponce Inlet's Disappearing Island sandbar—to name just a few!
Learn about local military history
In honor of Memorial Day, why not take some time to learn about local military history? Volusia County played an important role in wartime efforts—for example, did you know that local pioneer Mary McCloud Bethune worked with First Lady Eleanor Roosevelt to establish a Women's Army Auxiliary Corps in Daytona Beach during World War II, helping civilians receive helpful homefront training? You can also visit sites such as the DeLand Naval Air Station Museum, and DeLand's Memorial Hospital and Veteran's Museum, to reflect on a local slice of national history. When visiting these attractions, just call ahead of time to check about operating hours during (and leading up) the holiday weekend!
Throw a barbecue
One of the quintessential Memorial Day activities is, of course, a backyard barbecue! Invite some friends over, play your favorite summer tunes and unwind with fresh-from-the-grill flavors. You can also enjoy those delicious dishes without firing up the grill—let us do it for you! Come down to Coastal and dig into favorites like Fried Ribs, Smoked Brisket and seafood classics like BBQ Shrimp Orleans.
As we look ahead toward this meaningful holiday, we hope you make it a special one spent with friends, family and your favorite traditions.