Wed, Aug 21, 2019 at 12:32PM
---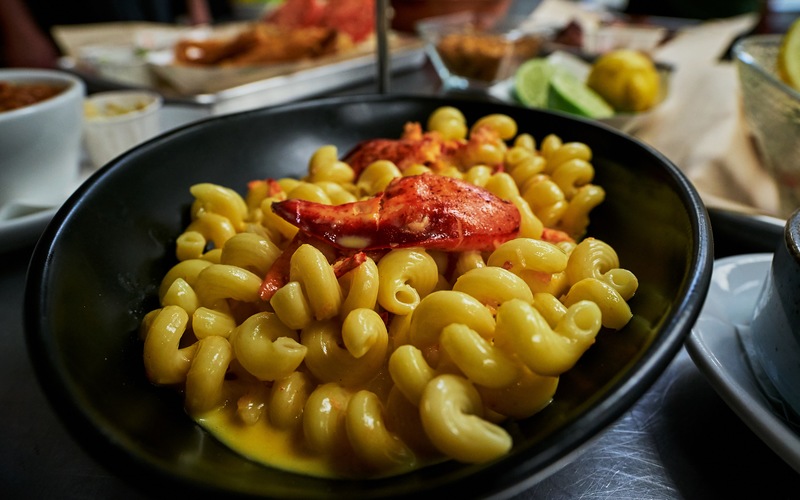 Nothing satisfies quite like a cool, smooth bite of lobster—and at Coastal Grill, there is a wide variety of ways to enjoy this delicious seafood staple. Just read on as we explore our love of lobster, and some of our favorite ways to embrace it at Coastal and beyond.
Lobster Cobb
When you're craving something light and refreshing, opt for a delicious Lobster Cobb! This entrée salad features tender lobster meat among classic cobb fixings like mixed greens, bacon, avocado and more, all paired with a Green Goddess dressing that's sure to please.
Enjoying wine with your meal? Like most seafood, lobster pairs perfectly with white wine, which helps to bring out the crustacean's light, mild flavor and subtlety.
Lobster Roll
Walk down the street of any New England beach town, and you'll discover plenty of menus featuring this delicious summer go-to (of course, in the Sunshine State, this refreshing sandwich is easy to enjoy all year long!).
The secret to a satisfying Lobster Roll is to keep it simple, letting the cool, delicate flavor of the lobster meat do all the talking. Here, we've paired chilled, dressed lobster with leaf lettuce and a griddled split-top bun for a warm, crisp complement to the creaminess of the lobster.
Clobster Grilled Cheese
Love a good grilled cheese? We do, too, which is why we decided to use it as the foundation for this satisfying seafood duo. We've paired lobster and crab for a flavorful team-up, then added pimento, muenster and griddled Texas Toast for a hearty base. The result? Every bite is as exciting as it is comforting—it's food for the soul and the seafood lover at heart.
Lobster Mac & Cheese
Another medley of seafood and comfort food goodness, our Lobster Mac & Cheese offers easy-to-please delight. Like its fellow lobster dishes, this one stars a simple medley of tender lobster with creamy cheese and cavatappi pasta for a fun textural twist.
For more lobster fun…
These lobster dishes are easy to love, and they taste even better after a day on the water! August officially marked the beginning of Florida's spiny lobster season, which runs through March, giving Sunshine State sporters the chance to catch crustaceans of their own! While these lobsters aren't prime for eating (they lack the meaty claws and bodies of their counterparts to the north), they do make for an excellent photo op with their unique spine-covered carapace—and are pure fun to catch.
While spiny lobster can be caught throughout the Sunshine State's waters, you will want to check with local guidelines to see how (and where) you're able to try for them. Generally, the farther south you go, the easier spiny lobsters are to catch in shallow spots such as coral reefs, while more experienced divers can enjoy a dive for lobsters farther up the coast. Either way, learn the lingo—you're not "lobster catching" but "bug hunting," as these spiny scuttlers are often referred to!
Whether you're digging into a dish, or diving in for a catch, there's a lot to love about lobster! Enjoy a bite of lobster's cool, tender flavor here at Coastal Grill soon for the ultimate late-summer treat.