Thu, Nov 21, 2019 at 4:30PM
---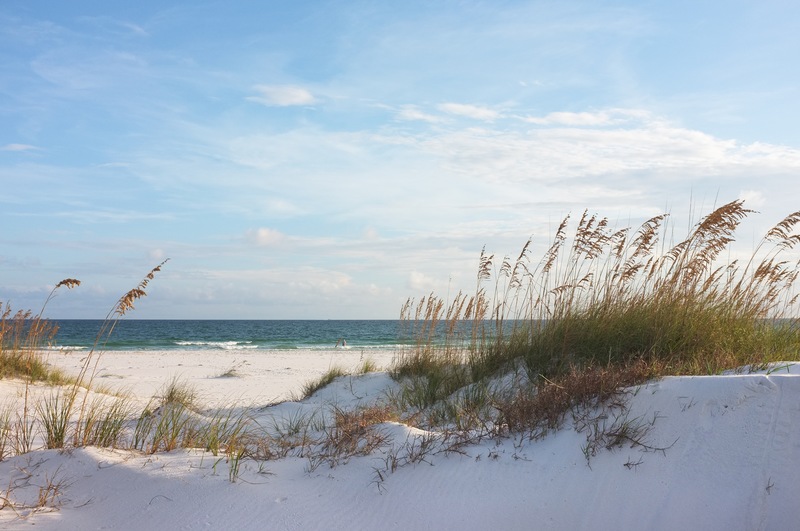 Thanksgiving is synonymous with fall, harvest flavors and cozy, leafy scenes—but did you know that the holiday actually has important ties to the beach, too? Just read on as we explore the coastal history of "Turkey Day," as well as a few flavorful ways to celebrate! Take a look.
The first Thanksgiving took place in the Sunshine State
While the most famous "first" Thanksgiving took place in the Plymouth Colony of Massachusetts in 1621, the technical first celebration of thanks in the New World took place more than 50 years earlier—somewhere a little sunnier, too! In 1565, Spanish settlers arrived in what is now St. Augustine (just up the shoreline from Coastal Grill) and named it upon their arrival. To celebrate their safe passage, they shared a Thanksgiving mass with the local Timucuan people, and feasted on food such as mullet, drum and sea catfish.
So while the thought of Thanksgiving might evoke imagery of woodsy autumnal scenes in New England, just know that one of the very first celebrations of thanks in the New World was somewhere warm and sunny, not too far from the coastal digs we call home!
Seafood featured heavily at early Thanksgiving meals
In addition to seafood featuring heavily at Florida's first Thanksgiving, it also played an important but little-known role at the 1621 celebration in Plymouth! Turkey, the time-honored tradition, was likely served up at that first feast alongside savory flavors from the sea like shellfish—think your favorite clams, mussels and lobster—and smoked fish as well. For some reason, the tradition of digging into seafood on Thanksgiving has fallen out of fashion, even though it's one of the most authentic aspects of the meal! Of course, you can still enjoy fresh-from-the-sea favorites at your own feast, at home or on a delicious meal out…
How to enjoy a delicious Thanksgiving dinner
Has all this Thanksgiving talk worked up a craving? Don't worry—the big day is almost here, and we've got you covered with your favorite traditional flavors! From 11 a.m. to 8 p.m. on Thanksgiving Day, we will be serving a delicious Thanksgiving dinner (featuring a hand-carved turkey and all the trimmings), in addition to our regular menu, so you can even pair your meal with seafood and other Coastal treats! It's the perfect place to gather family for a truly memorable meal—plus, unlike dinner at home, you don't need to worry about the dishes! You can even round out the Coastal Thanksgiving experience by visiting the beach or strolling by the Riverwalk before or after your meal, to soak in the sea breeze and imagine what it was like to be a part of the very first Thanksgiving all those years ago. (Plus, where else can you enjoy flip-flop weather on Turkey Day?)
As it turns out, spending Thanksgiving by the beach might just be one of the best ways to honor its earliest traditions! We hope you enjoy the holiday with your family to the fullest.