Thu, Nov 04, 2021 at 11:38AM
---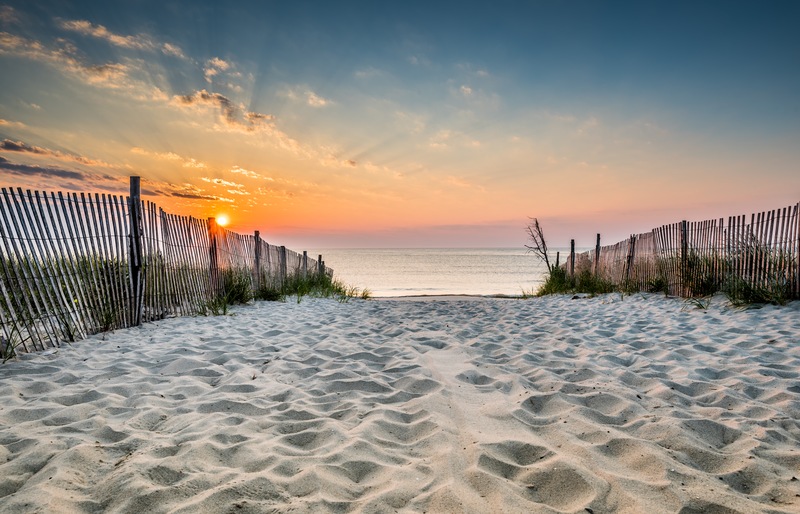 It's November in Florida once again! As temperatures remain warm and comfortable and sunshine is present in abundance, we don't expect to see sledding and snowball fights as much as sand and sea on beach days. But that's no source of complaint – we're utterly thankful for the lovely weather and outdoor activities year-round! While we plan ahead to celebrating Thanksgiving with feasting, family, and fun, here's a few ways we're planning to enjoy the holiday season with a Floridian, beachy twist.
Give Thanks for the Natural World
Port Orange temperatures in November average around a 76-degree high – so while the summertime heat fades, we face the perfect opportunity to get outside and enjoy all the best that Florida has to offer. Consider bringing the family out to a local state park – like Tomoka State Park's nature trails and lagoons or Bulow Creek State Park's southern live oak forest. Our seaside location is also perfect for booking a lovely fall boat tour or fishing excursion.
If you're getting some fresh air solo, try catching a beautiful morning sunrise over the water or taking a walk through a local park. It's the perfect opportunity to clear your mind from any approaching holiday stress and appreciate the blessings of our natural world!
Gather for Family Fun on the Beach
Speaking of spending time outdoors, the beach is the perfect spot for celebrating another key element of Thanksgiving: family! Gather up the crew for an exciting beach day. Pack your towels, sunscreen, snacks, and other beach gear and games. This afternoon getaway is the perfect chance to bond while tossing around a beach ball, soaking in some sun, or taking a walk together along the waves.
Do Some Local Holiday Shopping
For many of us, Thanksgiving marks the beginning of the holiday shopping season. The local area is prepared, too. Plenty of shops are offering Black Friday and Small Business Saturday deals – and even special events! This way, you can support small local businesses while checking off the perfect, unique gifts for anyone and everyone on your list. Try visiting local markets like Frame of Mind's annual outdoor market in Ormond Beach – set for November 27th from 10 am to 4 pm. Or, you can visit Daytona Beach's Tanger Outlets on November 20th to shop wares from local crafters and artisans from 10 am to 5 pm.
Modify Your Traditional Feast
While we often associate Thanksgiving with classic good eats like turkey and mashed potatoes, it's actually a fact that early Thanksgiving fare heavily featured seafood! America's east coastline meant that those early meals likely involved fish, mussels, lobster, clams, and oysters.
There's no time like the present to consider adding some fresh seafood to your Thanksgiving feasting! Coastal's menu has you covered. Try our delicious, apricot mustard jalapeno glazed Cedar Plank Salmon or sesame ginger marinated Ahi Tuna Steak. Or, opt for a tide-to-table offering in the form of our fresh Catch of the Day. Add locally-sourced regional raw oysters to your table, or incorporate a seafood fried platter with shrimp, scallops, fish, or oysters. With a little help from Coastal, it's easy to make the holiday delicious and stress-free!