Tue, Jan 28, 2020 at 3:06PM
---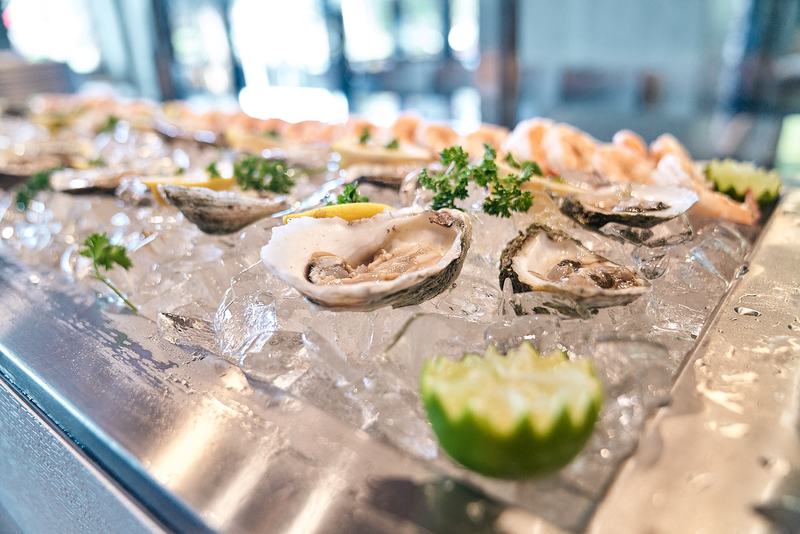 Pearls are perfect as jewelry for Valentine's Day and other special occasions—but long before they appear in a box, they're a natural part of the ocean! Just read on to learn more about the one-of-a-kind journey of a pearl, often starting from a place that's familiar to Coastal Raw Bar lovers: an oyster! Take a look.
An accidental gem
Pearls can occur in clams, oysters and mussels, but they don't start out lustrous or beautiful—in fact, they don't start out as something we can really see at all!
They begin when a small, invading particle—such as sand, a microscopic parasite or other organic material—gets into the organism's shell. Like a splinter, the oyster or other mollusk wants to remove the particle, or at least prevent it from harming its internal environment. It uses a natural material called nacre, which also comprises the oyster's inner shell (and creates the characteristic milky shine you see on every visit to the Raw Bar), to coat layer upon layer atop the irritant until it is thoroughly covered in the shape of something like a pearl.
This process can take several years, and it's rare for all the necessary conditions to come together and create the perfectly round, shiny, jewelry-worthy pearl we've come to associate with the term. But when they do, it's truly beautiful—and even when they don't, well, you've still got a perfectly delicious oyster to enjoy!
Beyond bling
As you probably already know, pearls aren't the only part of oysters we enjoy. They're a rare, beautiful byproduct or a seafood staple we know and love! This Valentine's Day, why not pair your pearls, chocolates or other sweet gifts with a delicious dinner out at Coastal Grill & Raw Bar? Here are a few of our favorite options to savor:
Chargrilled Oysters: A Coastal classic, our Chargrilled Oysters are oak-fired grilled and feature Romano cheese and garlic oyster butter for the ultimate flavor and texture.
Smokey Howl: Cheers to a delicious date with our Smokey Howl shooter, a bright medley of Noble Coyote Espadin Tequila, grapefruit rosemary syrup and shucked oyster.
Oyster Po' Boy: There's more than one way to enjoy oysters! Here at Coastal Grill, you can enjoy them as part of a classic Po' Boy sandwich.
Sparkling Wine: Sparkling wine is often recommended as a go-to pairing for oysters, since its crisp, bubbly effervescence can help balance out the velvety oysters (especially cheesier, creamier ones!). We've got plenty of options to choose from, and would be glad to recommend a pairing that best suits your meal.
Brownie Sundae: Don't forget dessert! On Valentine's Day and all year long, our Brownie Sundae is perfect for capping off your meal with a sweet, decadent flair.
Most oysters don't make pearls—but that doesn't make them any less delicious. This Valentine's Day and all throughout the year, the Coastal Raw Bar is here to deliver your favorite, fresh-from-the-sea flavors—just swing by and enjoy!