Fri, Mar 15, 2019 at 8:30AM
---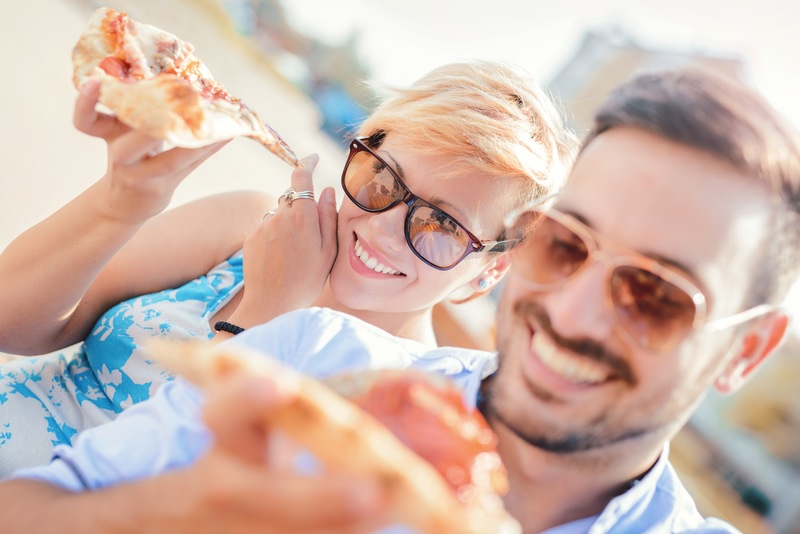 Delicious bites, live music and outdoor fun with friends? On a sunny spring weekend, we can't think of anything better.
We're looking ahead toward the Port Orange Spring Fair & Food Festival, where vibrant flavors pair perfectly with the easygoing spirit of spring—so bring a couple of your fellow foodies and enjoy!
The fun kicks off on March 28th, hosted at the City Center Circle by the Port Orange Community Trust. Just can't wait? Read on as we share a few delicious highlights to look forward to!
Embrace your inner kid
The Port Orange Spring Fair & Food Festival offers up fun the whole family can enjoy together—and one of the event's most popular features is, of course, the carnival! Kick back and relax on classic rides that let you relish the easy, breezy spirit of springtime.
In addition to fair fun, there are plenty of creative opportunities to check out. Young artists can spend some time at the Kids Kraft Korner, where they might just whip up their next masterpiece. You'll enjoy exploring all the great crafter booths, or taking part in the skate contest and other on-site activities!
Dig in to delicious local flavor
Strolling around and hopping from ride to ride can work up a serious appetite! Satisfy your cravings by digging into delicious local flavors located throughout the festival. Grab a bite under food, beer and wine tents or see what's cooking in the local food trucks! Wherever you roam, you will be treated to fresh flavors and bites that bring out the best of Florida's local cuisine.
Sway to the music
While you're at the festival, don't forget to check out the terrific lineup of live music and entertainment!
You will be able to unwind and sway to the musical stylings of the Lou's Morals Band, Justyn B., Dueling Pianos, Shaina M., the All County Jazz Band and a Garth Brooks Tribute. Nothing pairs better with these breezy live tunes than great company and your drink or snack of choice, so get the crew together, kick back with a sweet treat and enjoy the show.
With loved ones at your side and plenty of attractions to enjoy, the Spring Fair & Food Festival is the perfect way to usher in the season. You can find tickets and more information at poctrust.org.
Don't want the fun to end? Cap off festival fun with a breezy Coastal dinner for the perfect Port Orange day out! We look forward to seeing you soon.