Tue, Apr 02, 2019 at 10:35AM
---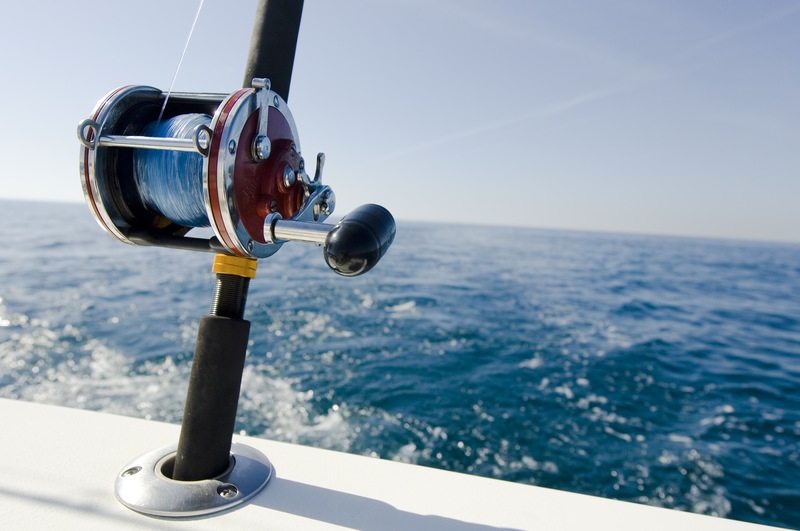 Do you love fishing in Florida? Well, you're in good company—some pretty famous faces have enjoyed angling here, too!
Tiger Woods
Fresh off his amazing win this April, five-time Masters Champion Tiger Woods is known for his skills on the golf course—but did you know that he's an apt angler, too?
Woods, who lives by the water in Jupiter Island, Florida, has been vocal about his love for the water—in 2017, he shared a photo of a giant lobster he caught on a Bahamian boat ride, and his proximity to the Atlantic no doubt helps quench his thirst for on-the-water thrills. In an interview with The Palm Beaches, he talked about his love for the water, and described what his perfect day on the water might look like—surfing, scuba, spear-fishing and golf all before dinner at his local restaurant, aptly named The Woods.
Jimmy Buffet
Jimmy Buffet is the sun-loving musician who created a genre of breezy beach music we can't get out of our heads—and why would we want to? Buffet is known, too, for being an avid angler, and has spent lots of time fishing around Florida's coasts over the years. It is said that one of his most famous hits, "Cheeseburger in Paradise," was written after a long day of fishing around Cabbage Key off Florida's West Coast. It's a lush, breezy, small-island escape where fishing fun abounds—so it's easy to see what inspired Buffet so much.
If you're craving your own "Cheeseburger in Paradise," of course, Coastal has you covered! Hum along to the tune as you dig into your favorite surf, turf and other island-inspired eats.
Ernest Hemingway
One of the most well-known authors in American history, Ernest Hemingway was known for his love for the water as well as his love for words. He, too, was passionate about sport fishing—so much so that he devoted an entire book, "The Old Man and the Sea," to the tale of one old fisherman's fight to land a giant marlin. He made a part-time home for himself in Key West, where his home still stands today. From this dreamy island destination, Hemingway was able to take out his boat, the Pilar, out for fishing adventures. Photos abound online of Hemingway standing proudly next to huge catches in both Key West and Havana, Cuba—and they're sure to inspire you to start planning your own offshore adventure!
Of course, these well-known figures are just a drop in the bucket (or, in angling terms, the chum bucket!). Over the years, millions of anglers have happily discovered their own on-the-water paradise in Florida. Have you found yours yet?
Local piers and chartered fishing boats are just a few options for those who want to enjoy some choice fishing, Florida-style. Bring a few friends—and a lucky fishing cap—and see where the journey takes you! Don't forget to cap off your day of fishing fun with a delicious and well-deserved dinner at Coastal Grill & Raw Bar. We've got you covered with food, drinks and the perfect atmosphere for sharing your wildest fishing stories.