Fri, Sep 24, 2021 at 4:20PM
---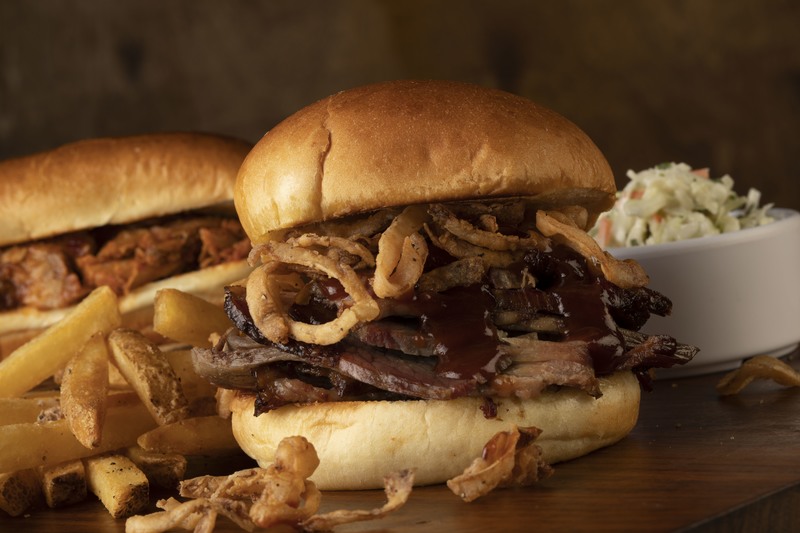 Fall might not bring much-cooler temperatures to Florida, but the change of seasons does make us crave our favorite fall comfort foods! At this time of year, our minds and our appetites turn to autumn classics: soups, steaks, toasty sandwiches, and classic barbeque. There's nothing like a seasonal change to whet our appetites.
At Coastal Grill & Raw Bar, our menu offers up a variety of "fall-ish" favorites that will make you want to put on a flannel shirt and dig out your favorite boots. Just in time for football season and back-to-school, these classic fall dishes will get you in an autumnal mood, even if the weather is still reaching towards 90 degrees!
Savory Soups
Nothing says fall like a warm cup of steaming soup. At Coastal Grill & Raw Bar, diners rave about our New England Clam Chowder, a velvety mix of chopped clams, diced potatoes onions, celery, and cream. Or, if you like your soup with a side of spice, you'll love our Chicken and Andouille Gumbo. The bite of andouille sausage adds just the right amount of kick, and you'll be feeling fall-ish and festive with each bite.
Toasted Sandwiches
Cozy up to the table with a toasted sandwich from Coastal Grill & Raw Bar – where we have both hot and cold dishes! A big favorite is our Clobster Grilled Cheese, which tucks tender lobster and crab meat between griddled Texas toast. And that wouldn't be complete without melted muenster and pimento cheese! Hungry yet?
Tailgating Barbeque
Who doesn't love a barbeque, especially when football season is in full swing? At Coastal Grill & Raw Bar, we have pulled pork sandwiches, slow-smoked tender brisket, and tasty platters of smoked chicken, pulled pork, and brisket. Just the smell will have you salivating!
Flame-Grilled Steaks
Sometimes nothing satisfies more than a savory, grilled steak. At Coastal Grill & Raw Bar, our steaks are hand-cut, corn-fed, Midwestern beef. And, if you're more in the mood for seafood, don't fret – try a delicious Tuna Steak! Don't forget the savory sides of mac & cheese, our potato medley, baked beans, or sweet potato fries!
Fried Seafood
You didn't think we'd leave out seafood, did you? It's always the right time to try a fried seafood platter with shrimp, scallops, fish, or oysters. And at Coastal Grill & Raw Bar, you know you're getting the freshest seafood in Port Orange, Florida. No matter how you like your seafood served up, we've got you covered with delicious menu options to leave you craving more.
Treat yourself to a delicious cozy meal for fall at the best seafood spot in Port Orange, Florida. We're your perfect choice for your next family gathering or special occasion. Enjoy fall favorites, Florida-style!