Tue, Jun 18, 2019 at 9:00PM
---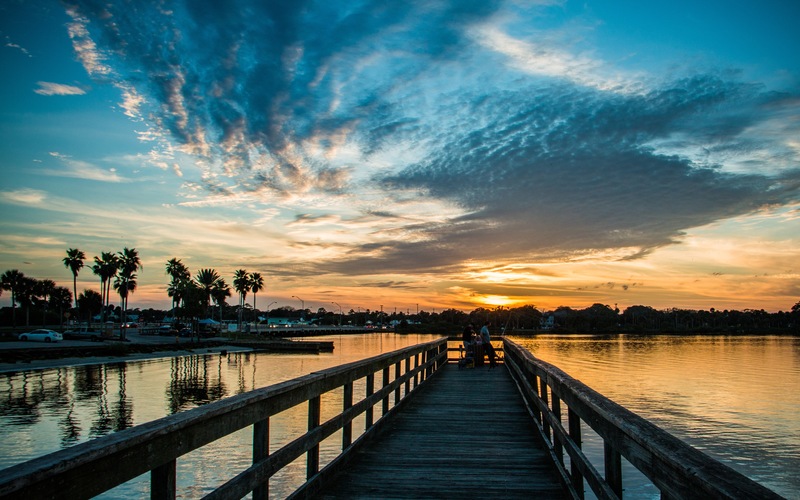 Nothing says "summer" quite like a breezy afternoon by the water—just add friends, food and live music and you've got Riverfest on the Halifax! Take a look as we explore the ins and outs of this local event, which cruises into town Friday, June 21st.
Sway to the music
There's something about live music that pairs perfectly with summer nights—and on that front, Riverfest has you covered. The fun begins on Friday night with Steel Daddy, playing by the Riverside Pavilion at Riverwalk Park. You can sway to the music as you soak in the sea breeze and enjoy the river views for a Friday night well-spent! Live entertainment continues all weekend long. For more information and tickets for the weekend's events, you can check out www.riverfestonthehalifax.com.
Have some fun
In addition to musical allure, Riverfest will feature plenty of activities to enjoy: rock climbing, Kidzone fun, and even a motorcycle show on Sunday. There will also be food trucks present on Saturday and Sunday, perfect for any local foodie, while Friday night features a catered Land N' Sea Feast of steak, veggies, ice cream and a good-old-fashioned fish fry.
Enjoy the water...
Riverfest rightfully showcases one of Port Orange's favorite features, our beautiful waterfront! This is the perfect time to kick back, relax and soak in the sights and sounds of the water we love so much. Stroll along the river or grab a seat by the waterfront and enjoy the breeze. While you're there, keep your eyes open to spot the resident river dwellers in action, such as a wide variety of seabirds (from brown pelicans to blue herons and beyond) and, if you're lucky, even the occasional dolphin!
… and some healthy competition
While Riverfest provides plenty of opportunities to kick back and relax, it's got just as many ways to indulge your active (and maybe a little competitive) side, too. By land, you can take part in the Riverfest 5K—and whether you're racing or just enjoying the run, you'll be able to earn a race t-shirt and custom crab finisher medal. By water, you can hop onto your paddleboard or kayak and take part in a Paddle Battle around the Halifax, for a truly thrilling way to get even closer to the water! Both events take place on Sunday morning. You can even sign up for the 5K and paddle race as part of the biathlete class, if you're feeling especially up for the challenge!
End your weekend with a bang
With plenty to do and see, Riverfest is sure to thrill! When you're thoroughly worn out after the weekend's events, we've got just the way to refuel. Come down to Coastal Grill for a delicious meal and relaxing atmosphere, the perfect setting for recounting the fun with friends and family—and, maybe, fighting over who really crossed that finish line first. We can't wait to see you then.