Thu, Nov 21, 2019 at 4:29PM
---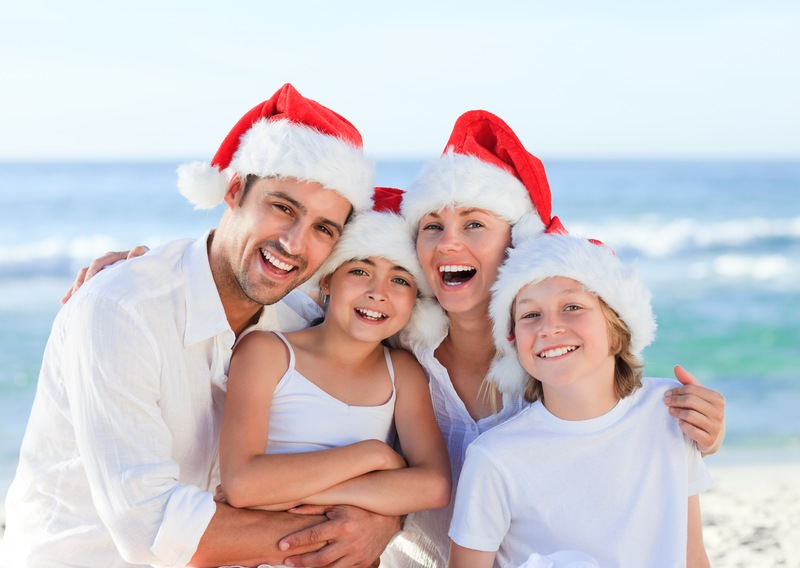 The holidays are finally here in Port Orange—and from our beautiful beach weather to ample opportunities for family fun, it's hard to pick our favorite part! Read on as we explore some of the most exciting upcoming events and activities to enjoy around town.
Christmas on Canal Street
Located in nearby New Smyrna Beach, Christmas on Canal Street offers one of the best ways to usher in the holiday season! This festive holiday event takes place at the heart of New Smyrna Beach, on its famous palm tree-lined street that leads right to the Indian River. Here, you can take part in exciting opportunities like Spark the Spirit, which kicks off at 5 p.m. on Black Friday and features live entertainment plus the tree-lighting ceremony; or the Coastal Christmas Market, where family and friends can gather the next day to pick out handcrafted gifts from local artisans, enjoy fresh-baked goodies and much more throughout the day. It's a great way to spend the day al fresco and enjoy some of Florida's beautiful fall weather while you're at it!
Port Orange Christmas in the Park
The fun doesn't end on Thanksgiving weekend. Head to Port Orange's City Center Park on Saturday, Dec. 7 to enjoy Port Orange Christmas in the Park, a family-friendly event featuring horse-drawn carriage rides, live musical performances and a visit from Santa Claus himself. The best part? Admission is free to this beloved holiday event.
42nd Annual Holiday Parade
Be sure to stick around on Sunday, Dec. 8 to enjoy another time-honored Port Orange tradition, the 42nd Annual Holiday Parade. The fun begins at 2 p.m., when the parade will begin making its way from Jackson Street to Dunlawton Avenue and Spruce Creek Road, featuring bands, floats and displays that tie into this year's theme, "Santa's Toy Shop."
Holiday fun, your way
In addition to the many holiday activities that abound at this time of year, there are plenty of ways to craft your own holiday adventures in and around Port Orange! The weather has never been better, so spend some time strolling by the water, building sand "snowmen" on the beach or bringing Fido out to local spots like Smyrna Dunes Park for some quality outdoor time. You can even host a bonfire or holiday decorating party with friends for a truly fun-filled afternoon.
For festive fuel…
Wherever your holiday happenings may bring you this year, you can count on Coastal Grill to fuel you up for the fun ahead. Our warm, welcoming atmosphere plus live music and delicious dishes combine to create a truly memorable experience—you just need to supply the company! Swing by to catch up with visiting family and friends over drinks, recharge after holiday shopping or simply savor the spirit of the season with a delicious dinner. (Plus, now through Dec. 31, you can snag a $20 bonus gift card when you purchase $100 in gift cards for someone on your list! It's the perfect way to give and receive.)
Here in Port Orange, the season offers something special for foodies, nature lovers and staycationers alike. Gather around friends and family and embrace the adventure ahead.