Wed, Sep 18, 2019 at 10:45PM
---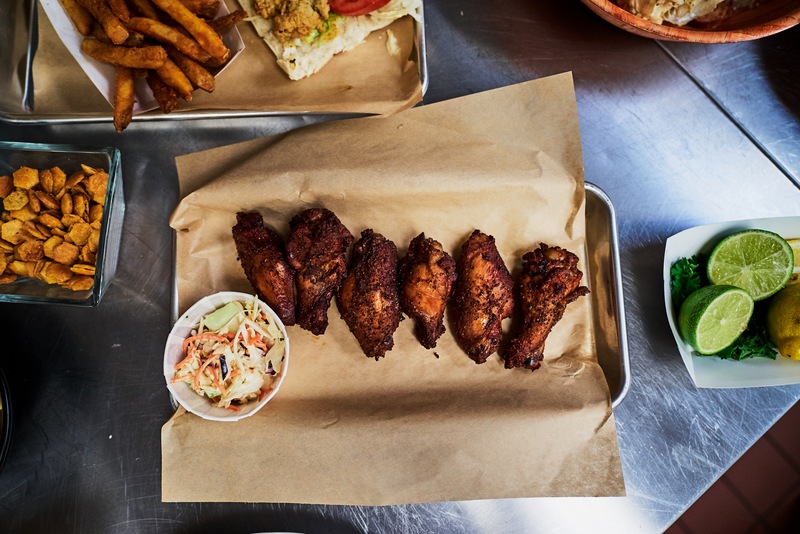 You love Coastal Grill for its fresh seafood flavors—but did you know that we proudly serve steaks, burgers, sandwiches and wings, too?
If you have a friend or family member who isn't a fan of seafood, be sure to bring them along for the fun. Even foodies who are more "turf" than "surf" will find plenty to enjoy here! Just read on as we share a few flavorful picks.
If you're craving…
Steak & chops
Tender steaks and chops offer a hearty way to enjoy your night out—whether you're celebrating something special or a just-because gathering with friends! All of our steaks are aged, hand-cut, corn-fed Midwestern beef, seasoned to perfection with our signature blend. You can choose from our Filet Mignon, oak-grilled Sirloin, Ribeye or Beef Medallions (served up alongside a zesty lemon orzo asparagus!).
Craving pork chops? We've got you covered here, too. Our Porterhouse Pork Chop is a signature item here at Coastal, an elegant dish prepared with rosemary-infused, sweet tea-brined Duroc (all natural, antibiotic-free and dry-aged, to boot!). Served up alongside a potato medley and corn and tomato sauté, this hearty dish is sure to satisfy all appetites.
Chicken
Ever-versatile, chicken plays a prominent role in a wide variety of Coastal dishes! Our Jerk Chicken Bowl is one especially satisfying option, a hearty, island-style medley of Jerk chicken, a five-grain medley, black bean and corn salsa, pico de gallo, avocado, and a pineapple and mango salsa for a touch of sharp, fruity flavor. You can also enjoy chicken as part of our Bruschetta Chicken Salad or Sandwich, or on a satisfying Chicken Club! These are just a few choice chicken dishes to choose from. Whatever the day may bring, we've got you covered with the flavors you love best.
BBQ
Dreaming about a good-old-fashioned barbecue by the beach? It doesn't get much better than that!
It's the breezy kind of experience we have sought to convey here at Coastal Grill through our BBQ bites, which include classics like Ribs—smoked or fried!—, dry-rubbed, slow-smoked chicken, smoked pulled pork, smoked brisket or a combo of your favorites. Pair these hearty, flavorful fixings with coleslaw, house pickles, and fries or your choice of side for the quintessential BBQ experience.
Burgers
Some days call for a delicious burger! We've got two hearty picks to choose from. Our Oak Grilled Cheeseburger features a half pound of angus beef, lettuce, tomato and onion on a toasted brioche bun. You can add bacon, too, if you'd like! Or try something new and opt for our B.O.D., or Burger of the Day, whose flavor is always changing, yet always delicious, a world of burger goodness between two brioche buns.
Wings
If football season has you craving wings, you're in luck—we've got them here at Coastal Grill, too. Our Smoked Wings provide an effortlessly snackable start to any meal, rounding out our wide variety of delicious from-the-land flavors with a smoky touch that's sure to pique your palate.
Whether you're more "surf," "turf," or somewhere in between, we invite you to enjoy the wide variety of flavors served up at Coastal Grill every day. We look forward to seeing you and your crew here soon!