Tue, Jun 18, 2019 at 9:00PM
---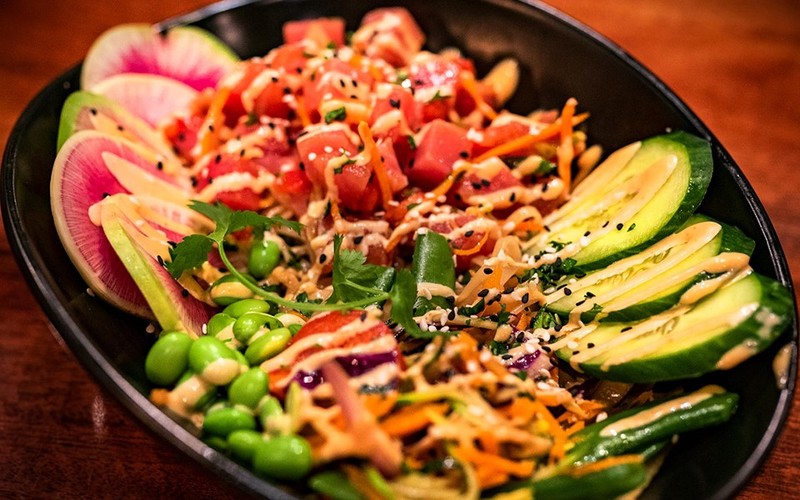 Kick back, relax, and dig in! Summer may be heating up, but we've got just the dishes to cool you down. Take a look as we share a few of our refreshing favorites to enjoy on your next Coastal meal out.
Raw Oysters
It's only natural that we start our quest for cool flavors at the Raw Bar! Dishes like our classic, go-to Raw Oysters prove that you don't always need heat to enjoy a truly savory, satisfying meal. Served up on ice, our Raw Oysters come complete with Coastal cocktail sauce, mignonette sauce and raw horseradish to round out the fresh-from-the-sea flavor experience.
Colossal Shrimp Cocktail
Whether you're sharing with the table or going solo, our Colossal Shrimp Cocktail is a classic for a reason! This beloved dish delivers a refreshing dose of cool, coastal flavor to begin your meal. Simplicity, of course, is key. It only takes Coastal cocktail sauce and lemon to bring out the delicate shrimp flavor—and while this dish delights all year long, it feels especially worthwhile on hot days like these.
Shrimp Ceviche
A signature Coastal treat, our Shrimp Ceviche embodies cool, fresh flavor with every bite. It's been a refreshing go-to ever since coastal Peruvians first served it up 2000 years ago—no doubt they, too, saw that fresh fish and citrus paired perfectly with life by the beach! On warm summer days, our Shrimp Ceviche is easy to enjoy, served up with lemon and lime juice, bell peppers, cilantro, celery and scallions. The dish is completed by the addition of jalapeno, which helps to flesh out the cool experience with a subtle heat that's sure to please.
Poke Bowl
Cool, Pacific flavors come alive in our Poke Bowl, a satisfying medley of vibrant tuna poke, sesame rice noodles, cucumbers, watermelon radishes, edamame, shredded carrots, Asian slaw, cilantro, sesame seeds and sriracha mayo. Not only will this bowl fill you up for summer adventures—its cool ingredients combine to create something like a tall glass of H2O. The cucumbers alone are chock-full of hydration, made up of 96 percent water, so you'll feel refreshed and replenished after digging in.
Lobster Roll
Who knew a sandwich could be satisfying and refreshing? You get the best of both worlds with our Lobster Roll, which stars a simple medley of chilled, dressed lobster meat and leaf lettuce (another H2O powerhouse) atop a griddled split-top bun.
And for a cool finish…
Don't forget about dessert—we didn't! We've got plenty of cool, creamy picks to choose from. Our Key Lime Pie is a Sunshine State Classic, while our Coconut Cream Ice Box Pie is a delicious slice of Southern tradition. Or opt for our "Neighbors" Lemon Blueberry Ice Cream Cake, showcasing citrus-berry bliss and ice cream like you've never had it before. By capping off your meal with these cool picks, you simply can't go wrong.
Craving something cool? Coastal has you covered! We hope you enjoy these and your other go-to favorites on your next meal out!