Wed, Apr 14, 2021 at 6:40PM
---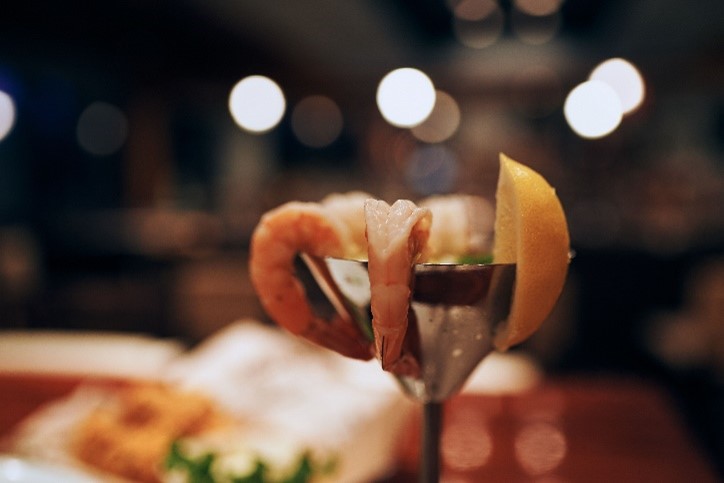 May is one of our favorite months at Coastal Grill & Raw Bar because May 10th is National Shrimp Day! Our menu is chock full of delectable shrimp offerings year-round, but there is no better time to come to Coastal and indulge in these maritime treats than National Shrimp Day.
Fresh seafood is more than delicious food - it is our Coastal culture. When shrimp are prepared with fresh ingredients and an intimate knowledge of seafood flavor, the result is an unbeatable pop of piquancy. We're shining the spotlight on these flavorful crustaceans so you can know all the best reasons and ways to celebrate one of our favorite holidays, continue reading to learn more!
Body Benefits That Aren't Just Shrimpy
That's right - though they come in a bite-sized package, shrimp are loaded with a number of health benefits. In addition to providing high amounts of certain nutrients like iodine that are not abundant in most foods, eating shrimp may improve bone and brain health, weight management, and lower risk of cardiovascular disease.
Furthermore, shrimp have anti-inflammatory and anti-aging properties that can help reduce the risk of various health ailments, such as age-related macular degeneration and eye fatigue. Your National Shrimp Day celebration will be more than just a treat for your taste buds - it benefits your overall health, too.
You Probably Don't Eat Enough Seafood
The 2015-2020 Dietary Guidelines for Americans from the U.S. Department of Health and Human Services recommends eating at least eight ounces, or two servings of seafood each week. This suggestion is based on extensive research from the American Heart Association, which confirm that seafood reduces the risk of heart disease.
It's likely that you are not getting large enough servings of seafood each week. There is no better way to start a new tradition of ingesting the recommended amount of seafood than by indulging in generous servings of fresh shrimp on National Shrimp Day.
Coastal's Best Menu Items for the Occasion
Now that you know that treating yourself to succulent shrimp can offer dietary benefits as well as amazing flavor, all that's left is to find the perfect spot for your National Shrimp Day celebration. Good news - all you have to do is come to Coastal Grill & Raw Bar to be among friends who love this curvy crustacean as much as you do.
At Coastal, we offer entrees, platters, and raw bar specialties that serve as the perfect treat for every shrimp lover. For a true Southern favorite, try our Shrimp & Grits! Creamy grits and the heat of our Cajun beurre blanc sauce match perfectly with fresh shrimp. If you are more in the mood for some variety, consider our flavorful Shrimp & Scallops! This dreamy maritime duo pairs together for an experience you won't soon forget.
Besides our entrees, we also have fried shrimp platters and peel & eat offerings that are perfect as a starter or centerpiece for your holiday party with family and friends. Of course, we don't just serve delicious shrimp dishes for National Shrimp Day - we keep bringing the flavor year-round. Stop by Coastal Grill & Raw Bar on May 10th to celebrate in style and find your new favorite seafood tradition!