Wed, Oct 28, 2020 at 3:31PM
---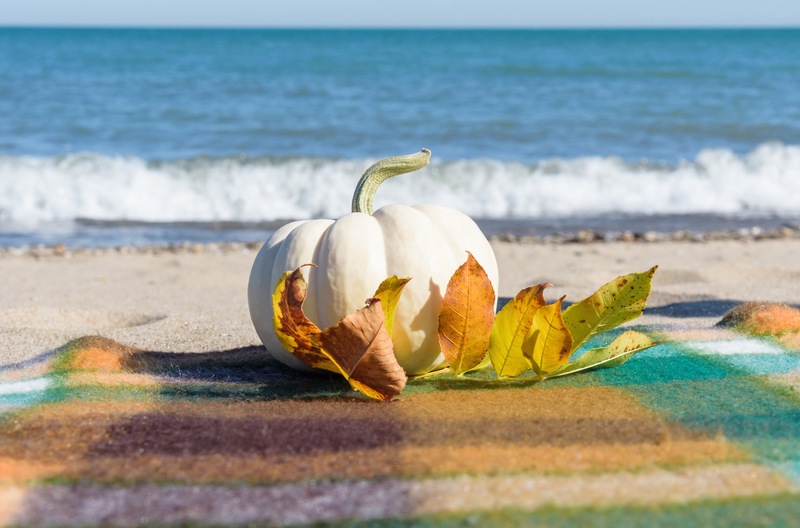 From warm, familiar flavors, to family gatherings and the year's most beautiful weather, there is a lot to love about fall in Florida—and plenty of time to enjoy it all! Just read on for a few of our favorite fall activities to enjoy here at Coastal, starting with the delicious fuel you need to enjoy your seasonal adventures to the fullest.
Warm up with comforting fall flavors
Every great fall excursion begins with a warm, comforting meal. (The really great ones end with it, too.) Now is a great time to enjoy a bowl of Coastal's creamy, cheesy Lobster Mac & Cheese, or—back by popular demand—our 50/50 New England Clam Chowder and Chicken & Andouille Gumbo! Perfect for those days when you simply don't want to choose, this satisfying favorite features the best of both worlds: a warm seafood staple paired with Gulf-inspired gumbo goodness.
Have a beach picnic
Did you know that you can take home your favorite Coastal flavors? Or, better yet, take them to the beach! This is a great time of year to lay out a picnic blanket, throw on a light sweater and enjoy your go-to Coastal meal paired with the relaxing sights and sounds of your favorite beach or riverfront spot.
Plan a fall photoshoot
The crisp blue skies characteristic of Florida fall, plus beautiful, frizz-free weather and the magic lighting of golden hour... it sounds like the makings of a great seasonal photoshoot! Grab some fall props (a pumpkin, fake leaves, scarf, a costumed dog... you name it) and have fun getting into the seasonal spirit at the beach or your favorite park.
Brush up on your coastal carving skills
Living in the Sunshine State gives you license to do pumpkin carving a little differently. Carve coastal-inspired imagery into your pumpkin (think a surfer, ocean wave, your favorite fish or a beautiful boat), or skip a pumpkin altogether and carve a pineapple for tropical flair!
What's your favorite way to enjoy fall fun in and around Port Orange? Let us know, and be sure to stop by Coastal on your autumnal adventures for warm flavors and an even warmer welcome.