Mon, Dec 23, 2019 at 10:32AM
---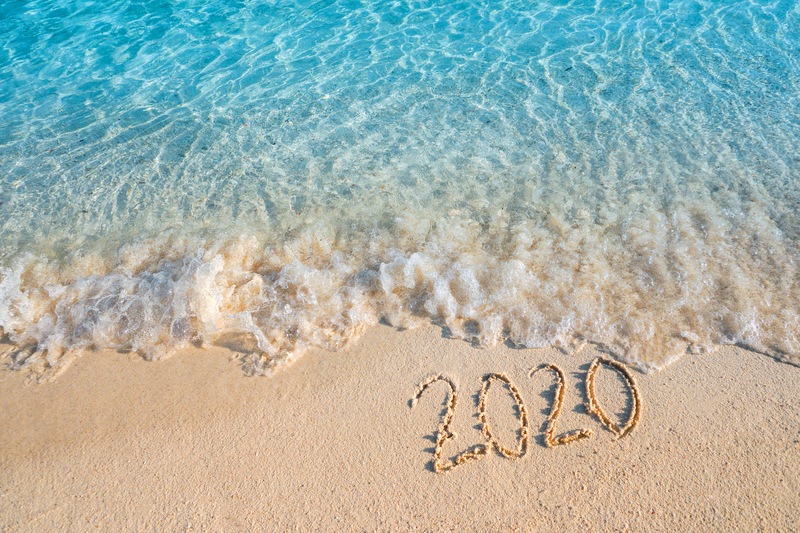 2020 is right around the corner—and this year, we're striving for New Year's resolutions that are fun, fresh and easy to accomplish with friends and family by our side! Take a look below as we explore a few of our favorite resolutions, and how to achieve them, Coastal style. Let's dig in.
Try something new every day
With so many books to read, foods to try and things to see, it can be daunting to find time for everything you want to do in 2020. Fortunately, you can start small—simply incorporate one new thing into every day! Whether it's a seafood dish you've never had before, a new song to listen to or hobby to try out, these small changes can add up to something big and exciting in 2020.
Stop and smell the sea breeze
Many of the most popular New Year's resolutions revolve around getting more active or improving your productivity, but what about ones that say the opposite—to slow down and savor the simple pleasures? Or, as we like to say here at Coastal, stop and smell the sea breeze! Here are a few ways to be more mindful and enjoy a more relaxed pace in 2020:
Keep certain spaces or times of day screen-free, such as your morning coffee or mealtimes with family.
Spend more time outside, connected with nature—from the beach to your own backyard! Studies show that spending time in nature can lift up our moods and help reduce stress, even when we're only outside for half an hour or so.
Journal! It's a great way to observe your thoughts and feelings in any given moment and track them over time, too.
Keep a gratitude jar
Great things (big and small!) happen to us every day, so why not record them and enjoy remembering the warm, fuzzy feeling they bring at this time next year? For this fun resolution, simply grab a jar and use small strips of paper to record happy, unexpected moments for which you are grateful. Place them in the jar and open them next New Year's to remember your year in an all-new way—or take a sneak peak early when you want a boost of gratitude!
Enjoy fitness with Fido and friends
Who said New Year's fitness had to be a chore? Invite some friends out for pickup soccer, neighborhood jogs, catch by the beach and other fun activities. Here in Port Orange, Riverwalk Park is a great place to launch paddling fun on kayaks and stand-up paddleboards. And as you get out and enjoy the fresh air, remember to take your furry friend along for the fun! Nearby spots like Smyrna Dunes Park offer dog access, too, so the whole crew can enjoy some quality outdoor time together.
Embrace your inner foodie
We all have an inner foodie waiting to be embraced! Make 2020 the year yours debuts, if it hasn't already, by trying new culinary experiences and flavors all year long. Visit local farmers markets (The Pavilion at Port Orange Farmers Market is a great go-to for fresh, colorful produce and more), grown your own herb garden, take a cooking class or, of course, branch out to try new, exciting flavors, like something fresh from the Raw Bar here at Coastal Grill!
We hope that these resolutions help inspire your own list for 2020 and beyond! Wherever the New Year may bring you, be sure to stop at Coastal along the way for food, fun and good times with the people who matter most. Here's to your best New Year yet!