Wed, Mar 13, 2019 at 4:25PM
---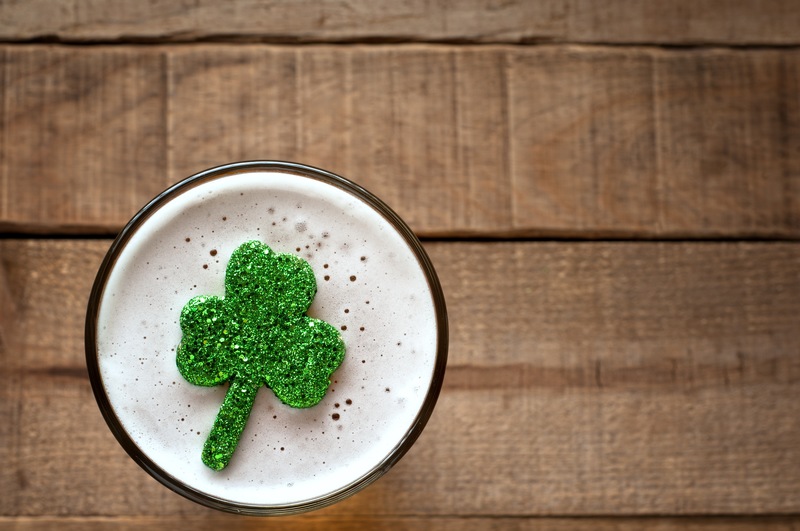 Happy St. Patrick's Day! Throw on your best green garb and bring a couple of friends to celebrate the holiday with delicious Irish-inspired flavors—and, of course, the classic Coastal atmosphere.
Just read on to see what's on the menu this St. Patty's weekend!
Irish delights
For many of us, there's nothing quite as quintessential than a glass of Guinness on St. Patrick's Day—and we're happy to keep up the tradition! Here at Coastal, you can enjoy this classically creamy, flavorful Irish treat for just $3 a glass. To get into the St. Patty's spirit, cheers with sláinte, a Gaelic word for good health that can frequently be heard in true Irish pubs.
In addition to this Irish classic, you can enjoy another flavorful twist on tradition, the Irish Mule! Like a Moscow Mule, it features ginger beer and lime—but in lieu of vodka, it offers a warm touch of whiskey for an Irish spin you're sure to love. Enjoy it for just $5 this weekend!
A flavorful fusion
Our love for Guinness, especially this holiday weekend, runs deep—so deep, in fact, that we can't get enough of its creamy flavor in a glass alone. So we put it on wings, too!
In honor of the holiday weekend, we're serving up Guinness Glazed Stout Wings. Tossed in a flavorful Guinness, honey, soy and garlic glaze, and served with a side of crispy seasoned waffle chips, these wings pair perfectly with your stout—and, of course, some great company. They're easy to share, but we understand if you can't!
In addition to our flavorful St. Patty's wings, you can't go wrong pairing your Guinness with oysters from our raw bar. The combination is a match made in foodie heaven—the Irish first paired stout with oysters because it made a tasty, affordable meal, but soon realized (as we know now) that the creamy richness of the stout complemented the oysters' salty, fresh-from-the-sea flavor. Try it out yourself and see what makes the combo so special!
More ways to celebrate
Did you know that more than 10 percent of Floridians claim an Irish or Scots-Irish heritage, according to the 2010 census? Embrace Irish heritage this St. Patrick's Day by enjoying some classic activities carried over from the Emerald Isle itself!
There's no better way to work up an appetite for your holiday meal than by hitting the beach or park and playing classic Irish games with friends. Use plastic hurleys, or sticks, and a soft hacky-sack ball to enjoy your own version of the Irish sport of hurling. Or play some Gaelic football! Even older than traditional association football, or soccer, it's a traditional Irish sport that's truly thrilling to play. Use your hands and your feet to get the ball past your opponents—and play on the beach for a truly Sunshine State spin on the classic game. And of course, win or lose, a celebratory dinner and drinks with friends is the perfect way to celebrate a good game.
With delicious flavors and equally sweet company, this St. Patrick's Day is sure to be a good one. We hope to see you and your crew here soon!