Thu, Oct 01, 2020 at 1:00PM
---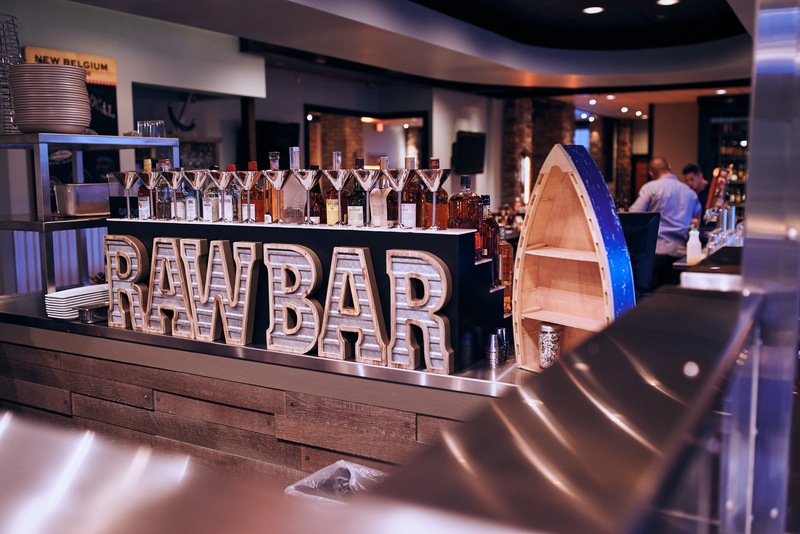 Happy National Seafood Month! Of course, here at Coastal Grill & Raw Bar, we pretty much observe this delicious holiday all year long.
Of course, with so many mouthwatering seafood picks to choose from, you may be wondering - where do you begin? Fortunately, we've got you covered with flavors for every kind of seafood mood. Just read on to find your next delicious dish.
When you want something warm and cozy...
Fall is here - and even though most Florida Days are still warm and sunny, we know there's crisper weather coming! On those days when you want to enjoy the true fall experience, and bundle up with a warm, cozy meal that soothes the soul, you deserve a heaping bowl of our New England Clam Chowder. Creamy and classically prepared, there's nothing like this beloved regional staple.
When you want a comfort food classic...
Keep the comfort going with Coastal! Out Lobster Mac & Cheese features the timeless combination of creamy, cheesy sauce, cavatappi pasta and parmesan panko - plus cold-water, tender lobster for a beachy finish. Or savor a bowl of Shrimp & Grits, a classic dish with Coastal flair in the form of our Cajun Buerre Blanc Sauce.
When you simply can't beat a classic handheld treat...
Sandwiches have stood the test of time for a reason! The ultimate lunch or anytime meal is made especially delicious here at Coastal thanks to fresh seafood and other delectable ingredients. Our Clobster Grilled Cheese infuses a childhood favorite with fresh cold-water, tender lobster, while our Fresh Catch (prepared with tartar sauce and all of your favorite fixings) offers hearty seafood fuel in every breezy bite.
When you crave wholesome, feel-good protein
Seafood delivers a serious dose of protein and brain-boosting benefits! When you're looking for a wholesome dish that will fill you up, opt for a classic like our Cedar Plank Salmon or Tuna Steak, or dig into the delicious fuel of a colorful bowl that looks as good as it tastes, like our Salmon or Poke Bowl.
When you're looking for something fresher than fresh...
Sometimes, you want seafood flavors that deliver the ocean breeze in every bite - something so fresh, you might be convinced that you caught it yourself! On these days, our Raw Bar is the place to be. Enjoy a selection of fresh seafood goodness like our Colossal Shrimp Cocktail, Peel & Eat Shrimp or classic Regional Raw Oysters, available raw, steamed or chargrilled.
We're excited to serve up your favorite flavors, this National Seafood Month and all year long! Of course, these are just a few picks from the delicious selection in front of you. Visit us and enjoy some live music on Tuesdays and Thursdays, which pairs perfectly with our laidback environment and casual Coastal eats - or, make it a Coastal night at home or your favorite beach picnic spot. Either way, these dishes deliver the seafood goodness you've been craving.