Fri, Feb 15, 2019 at 9:40AM
---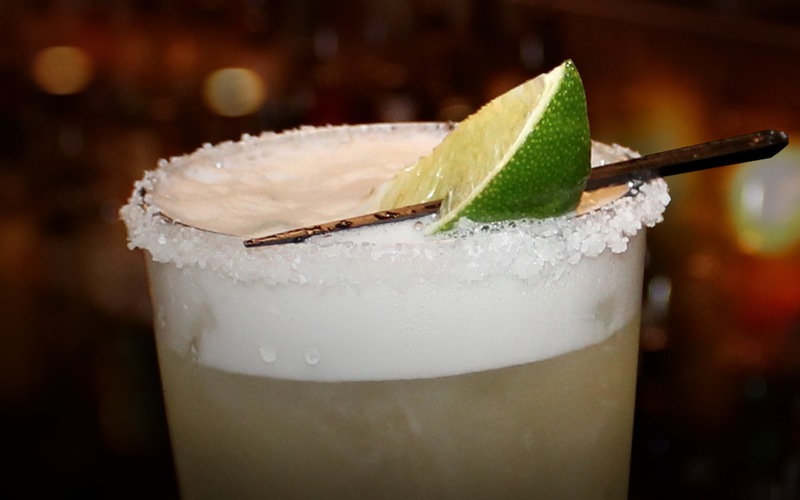 What's the best thing to pair with a cool, tangy margarita? Another margarita, of course!
In honor of National Margarita Day, we've got a delicious Coastal treat—buy one house margarita, get one free, all day long on February 22nd. However, this offer is available one day only and with our special coupon!
Of course, if you're wondering what to pair with your margaritas food-wise, well, we've got you covered there too. Read on as we explore a few of our favorite flavor duos to enjoy on your next Coastal outing!
Margarita with…
Shrimp Ceviche
Pairing your margarita with Coastal's Shrimp Ceviche works for a few big reasons. First of all, it feels natural to pair off vibrant Latin flavors—the margarita famously hails from Mexico, while ceviche has roots on the coast of Peru. But ingredients-wise, too, the two make a perfect pair. Our Shrimp Ceviche features a colorful combination of bell peppers, cilantro, celery, jalapeño and scallions, completed with lemon & lime juice that will highlight the citrus in your margarita!
Tuna Poke
Our Tuna Poke offers up an international array of ingredients—while the seafood dish has its roots in Hawaii, its velvety avocado crema stems from Mexican cuisine, making it another great thematic pairing for your margarita. But the connection doesn't stop there. The salt rim of your margarita plays perfectly against the umami inside your tuna and sesame seeds, "umami" referring to that natural, savory flavor we just can't get enough of in our seafood.
Jerk Chicken Bowl
Jerk cuisine is known for its heat—but it also packs sweetness on every plate, such as our Jerk Chicken Bowl which features a bright pineapple & mango salsa as part of the perfect balancing act. The sweet-yet-zesty flavor of a margarita performs a similar balancing act. Discover how the two work together on your next Coastal outing!
Fresh Catch
You can't go wrong pairing your buy-one-get-one margaritas with our Fresh Catch of the Day! Try it blackened for a smoky touch that will complement the sharpness of your margarita.
Seaside Salad with Shrimp
Craving something light? No worries, there are still plenty of options to enjoy alongside your margaritas! Our Seaside Salad with Shrimp is one especially tasty pick. Featuring oak-grilled shrimp, mixed greens and plenty of colorful veggies, it's prepped with a bright Honey Lime Vinaigrette that will work deliciously with the lime in your margarita!
Key Lime Pie
Who says you can't enjoy a margarita with dessert, too? If you're looking for something smooth to cap off your meal, the cool, refreshing Key Lime Pie can't be beaten. Like your margarita, it features lime proudly—but its soft, creamy texture balances out the sweet-and-salty kick in your beverage for a truly memorable flavor experience.
Which of these flavor combos are you most excited to try? Be sure to let us know as you celebrate National Margarita Day!