Wed, Apr 17, 2019 at 10:30AM
---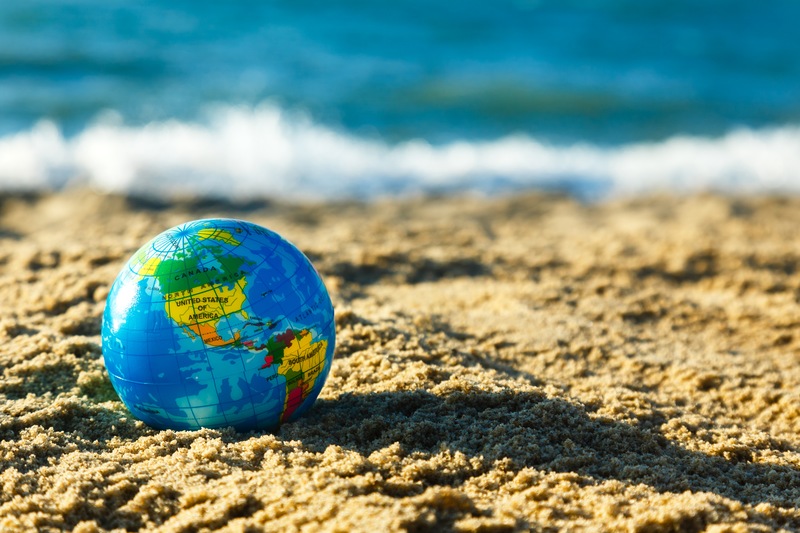 From lush, swampy trails to sunny shorelines and a world of color beneath the surface, the Volusia County coast has a lot to love. This Earth Day, discover—or rediscover—it all!
Read on as we share a few of our favorite ways to connect with the great outdoors and celebrate on April 22nd.
Dig your toes in the sand
One of the best ways to celebrate Earth Day? Relax! Dig your toes in the sand at your favorite beach spot—it could be by the boardwalk, or at a more back-to-nature destination such as Smyrna Dunes State Park. Wherever you go, you will be able to unwind with the ocean breeze and take some time to reflect on the things you love most about this slice of Earth—the bird calls, the salt in the air, the warm, sugary sand or swaying palm trees.
In addition to appreciating the nature all around you, visiting the beach on Earth Day is a great way to show some love to the planet. Practice "pack-in, pack-out" fun, which means that you don't leave behind any trace of your time in the sand. A sturdy trash bag can help you keep together bottles or sandwich wrappers as you wrap up your lunch, so that they don't fly off into the distance.
Kick back and kayak
Another great way to unwind? Kick back, relax and kayak! A one or two-person kayak adventure may be the perfect way to get closer to unique environments you would not otherwise see, such as Volusia County's lush, swampy creeks and sparkling springs. Cracker Creek and the Riverwalk Park are two great Port Orange destinations to consider—take it easy and enjoy the journey, soaking in the plants, shore birds and other features that surround you. You can also head west to Blue Spring State Park, a gorgeous escape that offers crystalline waterways, lush spring shores, and a breezy environment you'll love getting lost in—even if only for a few hours!
Snorkel for a new, blue perspective
Blue Spring State Park is also a great place to go snorkeling, as its stunningly clear water gives you the chance to see with ease beneath the surface. For Earth Day adventurers, spending some time underwater will let you discover a new side of nature you simply don't see every day.
Another choice spot for every day snorkeling or scuba diving? The ocean, of course! 71 percent of the Earth's surface is covered in water, after all—in fact, much of the depths have yet to be explored. But you don't need to travel too far out to enjoy your own personal discoveries. Snorkel close to shore during your day at the beach, or embark on a scuba trip with a local dive center and explore artificial reefs that serve as one-of-a-kind environments for fish… and fun-lovers like you!
Wherever you roam this Earth Day, we hope you enjoy your journey to the fullest. Cap off your day with a dinner at Coastal Grill & Raw Bar and enjoy fresh flavors from land and sea—made possible, of course, by the beautiful blue planet we call "home!"