Thu, Mar 21, 2019 at 2:15PM
---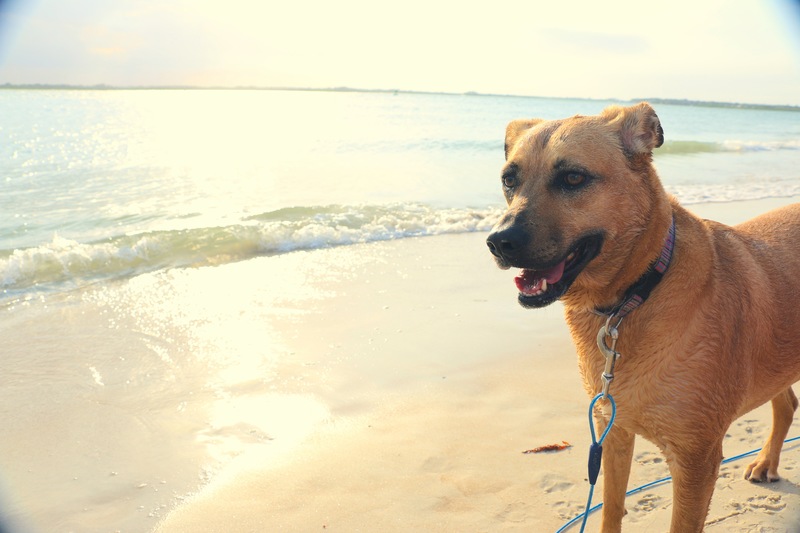 Our favorite way to ring in the spring? That's an easy one—with food, family and a breezy day at the beach!
With so many beautiful Port Orange-area beaches to choose from, you have endless opportunities to enjoy—whether you're keen to kick back and soak up the sun, go surfing or stroll along the shore.
Wondering how to enjoy your trip to the fullest? We've got you covered! Just read on as we share a few top tips for planning the perfect beach day with family and friends.
Pick the perfect beach
There's a beach for every kind of beachgoer this spring—which one are you?
For a classic experience, you can't go wrong with a trip up to Daytona Beach—they don't call it the "World's Most Famous Beach" for nothing, after all! Here, you can easily alternate between swimming, building sandcastles and grabbing a drink or snack at the Ocean Walk Shoppes. Fun permeates the air here, and it's contagious.
Looking to get back to nature and discover a lesser-seen side of Florida's Atlantic coast? Head over to Smyrna Dunes Park! In addition to splashing around and exploring the rolling coastal dunes, you can search for the coastal animals who call the scrub, skies and saltwater "home." The best part? Even Fido can come along for the fun! Leashed dogs are welcome to enjoy the serene, sunny landscape. You can also bring your pup to nearby Lighthouse Point Park, where you'll enjoy scanning the horizon for playful dolphins.
Of course, if you're a surfer at heart, you'll want to check out Ponce Inlet. The famous inlet is known as one of the best places for surfing in the Sunshine State, thanks to the waves created where the river meets the ocean. West of the inlet, you can head to the Disappearing Island. A sunny sandbar-style escape, it's a great place to splash around, paddle board or simply kick back with friends on a sunny day.
Bring along simple, no-fuss refreshments
To enjoy your beach day to the fullest, be sure to pack along plenty of snacks and refreshments to fuel your fun! Fruit salad, trail mix or protein-packed meat-and-cheese roll-ups are all easy, no-fuss options to stash in your cooler. You can also prepare a delicious punch or some fruit-infused water to store in an insulated bottle for cool, satisfying refreshment between surf sessions and sandcastles.
Cover up
Of course, you'll want to bring plenty of sun protection to stay cool and comfortable on your day out! In addition to waterproof sunscreen, toss on a hat and close-knit coverup to protect your skin. Add an air of luxury with a cabana tent that lets you unwind with ease!
Kick back with a custom playlist
Your first beach day of spring calls for a special selection of tunes. Craft a custom playlist to play on your outdoor speaker, and opt for songs that let you enjoy the laidback allure of the water! Think throwback pop, tropical calypso, Beach Boys, Jimmy Buffet or anything else that helps you kick back and cool off.
Continue the Coastal fun
Don't leave the breezy, beach day spirit in the sand! Long after you pack up for the day, you can still enjoy fun with friends and family with a delicious Coastal dinner. Share some savory Snackables or try something fresh from our Raw Bar—favorites like our Oyster Shooters or steamed Snow Crab Legs, complete with drawn butter and lemon, are sure to help you feel like you're still right there by the water.
Nothing pairs with the perfect beach day quite like a breezy Coastal dinner with friends. We look forward to seeing you and your crew, very soon—until then, enjoy the waves!