Fri, May 17, 2019 at 12:10PM
---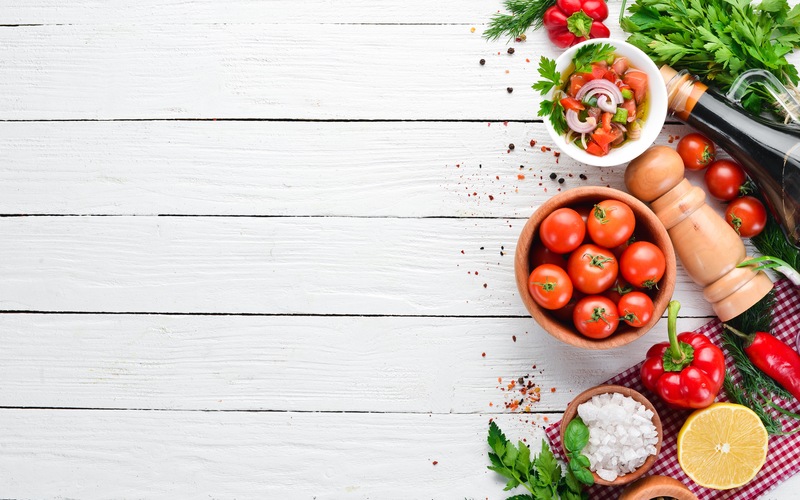 Nothing brightens up a good meal quite like fresh salsa—appealing to the eye and soothing to the soul, salsas in all forms are worth celebrating this National Salsa Month.
Read on as we explore the ins and outs of salsa, as well as a few fresh ways to enjoy it at home and on your next Coastal night out! Take a look.
Which came first, the dance or the dip?
When many of us think "salsa," our minds jump to the quintessential spicy red sauce—but "salsa" is also the name of a popular dance carried over from the Caribbean. So which came first, the dance or the dip?
We can safely assume that the food came first—salsa stems from Latin "salsus," which referred to salted food, and has long been used to describe flavorful sauces featuring chopped-up ingredients, most famously in Mexico. We do not completely know how the popular dance music came to be known by the same name, but some suggest that it stems from the dance's spicy, vibrant style that's similar to our favorite condiment. Or could it refer to the diverse identity of each salsa? The dish is made with many different components, just like the dance borrows from bomba, mambo, cha-cha and other dances from across the Caribbean.
Of course, at the end of the day, we're just happy salsa exists! Its fresh feel and delicious flavor make it a go-to topping for a variety of dishes.
Tips for super salsa at home
Not all salsa is spicy and tomato-based—in fact, salsa can be just about anything! There's salsa verde, a green sauce made with tomatillos, salsa cruda, a raw combination of ingredients… the list goes on.
At home, why not try your hand at a new type of salsa? You can even enjoy a fruity variety, made with diced berries, honey and lime juice for an added kick. Serve it up with cinnamon tortilla chips and enjoy as a quick snack or dessert.
Coastal's salsa favorites
Of course, when you're enjoying a meal out at Coastal Grill, we have plenty of savory salsa favorites for you to discover! As you'll see below, salsas work especially well in bowl-style dishes because they help to bring all the ingredients together in a fresh, flavorful medley.
Pico de gallo, a type of salsa cruda made with tomato, onion, cilantro, lime juice and peppers (most often serrano). This fresh salsa's name literally translates to "rooster's beak," but the reason why is not totally clear. Some say it's because pico de gallo was traditionally eaten with the fingers, between the thumb and index finger forming a beak shape—others posit that "rooster's beak" refers to the shape of the serrano pepper. Either way, this salsa is easy to enjoy atop our Steak Bowl and Jerk Chicken Bowl for a flavorful, protein-packed meal.
Black bean and corn salsa, a staple of Southwestern cuisine that adds a vibrant flavor and texture to our Steak Bowl and Jerk Chicken Bowl.
Pineapple and mango salsa, a star player in our Jerk Chicken Bowl. Proof that a salsa can be sweet, too, this one is made with mangos and pineapple for a sweet, tangy twist you're sure to enjoy!
Whether it's on a chip, or part of a fresh, colorful bowl, we can't get enough salsa! Be sure to try one of our go-to salsa picks on your next trip to Coastal Grill, and have fun whipping up salsa creations at home, too! The possibilities are endless.