Tue, Jan 11, 2022 at 11:05AM
---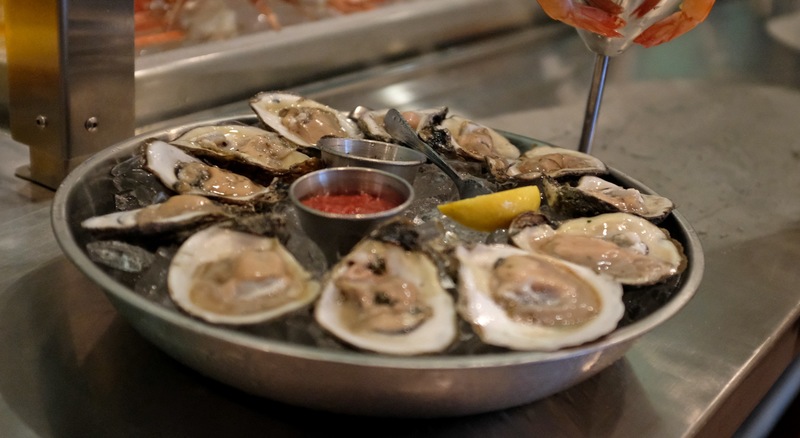 If you're a frequent patron of seafood restaurants who hasn't yet mastered the art of eating raw shellfish, specifically raw oysters, you're not alone! You're also probably happy to learn various tips on how to make the most of your next raw bar experience.
Some places offer only raw oysters with a vast array of accompanying sauces and sides. Others offer shrimp, oysters, ceviche, crab, lobster, salmon, steamed clams, and even octopus as part of their raw bar offerings.
Many seafood places offer plenty of cooked fare alongside raw bar menu items to ensure that there is something for everyone to enjoy.
The next time you're out and about and heading toward Port Orange restaurants for some raw seafood, keep these tips in mind to make sure your experience will be worthwhile:
How to Eat Raw Bar Oysters
Fresh oysters are by far the most popular food enjoyed at raw bars, so make sure you know how to spot good ones and how to eat them. Oysters should be opaque, not clear.
Whether oysters are large or small doesn't matter as much as whether they fill out their shells or not (they should fill out the shells). Quality oysters won't be too thin or overly salty.
When you're convinced you've got a good raw oyster, use your fork to make sure the oyster is detached from its shell. Pick up the shell and slurp the oyster right out of it. It's a good idea to slurp it from the wider end.
Some people prefer to let the oyster slide down their throat without biting it at all, while others prefer to give oysters one or two chews to get the flavor before swallowing. There's no right or wrong way to do it, so have fun trying out your options. That's it! You're ready to move on to the next oyster.
What to Eat with Raw Bar Foods
There are many delicious options for eating with foods served by raw bars in seafood restaurants, from little fun side dishes to condiments, garnishes, and more. Some of the most popular are:
Lemon juice
Raw horseradish
Lemon wedges
Cocktail sauce
Drawn butter
Shallot mignonette sauce
All the above can add a pop of flavor without drowning out the taste of raw bar foods. Many people also prefer to eat raw foods plain, without any additions at all.
How to Describe Your Raw Bar Food
If you're interested in learning some buzzwords that'll make you sound like a raw bar pro, you can sit amongst seasoned vets and use some of the following descriptors:
Briny
Buttery
Chewy
Soft
Sweet
Firm
Salty
Other words often heard at the raw bars in Port Orange restaurants include melon, metallic, copper, meaty, and silky.
Choose the Best Raw Bar Seafood Restaurant
Finding your favorite raw bars among the Port Orange restaurants will take some trial and error. However, armed with these tips to make the most out of your next raw bar experience, you're sure to have a wonderful time wherever you wind up!