Fri, Apr 12, 2019 at 10:30AM
---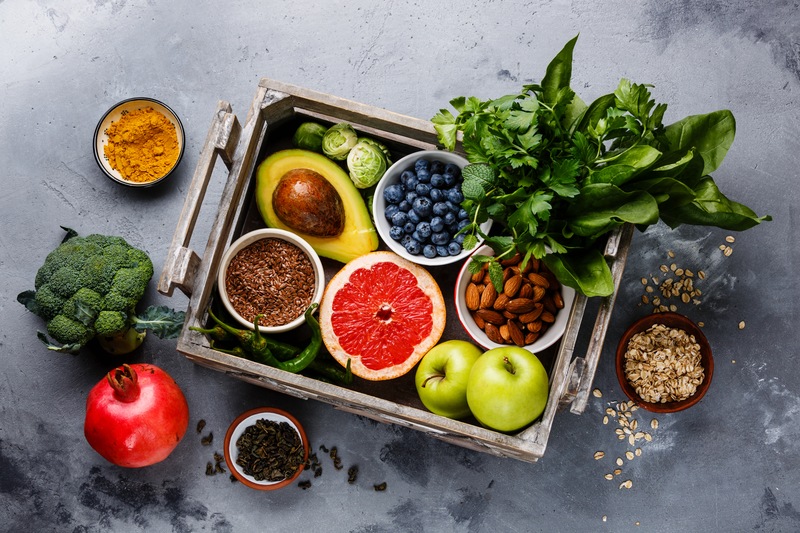 Ready to spring into a fresh, fun and unforgettable season? We are, too!
If you're looking for new ways to enjoy fresh eats, or simply spruce up your surroundings for an unforgettable season, we've got you covered. Just read on for our top five tips!
Clean out your fridge
The first step to fresh food-fueled spring adventures? Cleaning out your fridge and pantry, and getting rid of ingredients that are past their prime. Sure, it might seem like a chore—especially when you're itching to head outdoors and enjoy your day! –but by clearing out your space ahead of time, you're making more room for fresh, delicious picks and ingredients you truly love.
Head to the farmers market
Now that you're ready to indulge in fresh produce and other goodies, you may be wondering where to do your shopping. Fortunately, your local grocery store likely has everything you need—but for even fresher food in a fun, social atmosphere, why not visit your local farmers market? These open-air events give you the chance to browse through countless kiosks, tents and stands offering up colorful produce and other things you might not even expect to find (like artisanal pastas, gourmet olive oil, coffee and more!). Plus, you can connect with people who are as passionate about fresh food as you are, from farmers to fellow foodies and budding at-home chefs.
There's nothing better than coming home from the farmers market with a bag (or two, or three…) filled with fresh fruit and veggies, just waiting to be enjoyed. Plus, unlike a standard trip to the grocery store, farmers markets feel like events in themselves—you can bring friends and family and make a day of it, trying out new flavors and taking your time as you enjoy the outdoor fun! There's just nothing like it. You can check out events such as The Pavilion at Port Orange Farmers Market, which takes place every Saturday, as well as other markets located throughout the region.
Have fun crafting hands-on meals
One fun way to ensure a fresh, homemade meal? Work together and whip up a dish that you can source from scratch—for example, where you know exactly what went into each unique part of the meal. Grilled chicken and a colorful salad is one great option, but you can even handcraft other components like homemade pasta with sauce for a delicious homemade meal. You can also cut down on your prep time by turning your meal into a potluck! That way, each friend or family member can contribute to the overall meal with their own unique, fresh flavors.
Enjoy a fresh dinner out
For at-home chefs, cooking with fresh flavors is pure fun—but it's not the only way to ensure that you're getting a great meal! You can count on Coastal Grill & Raw Bar to provide you and your crew with a deliciously fresh dining experience. Dig into a colorful salad or try our Fresh Catch of the Day, which offers up delicious straight-from-the-sea flavor cooked up to perfection.
Spruce up your surroundings
In addition to eating fresh, it's fun to freshen up your surroundings, too! Incorporate some fresh air into your space by cracking open screened-in windows during cooler parts of the day, such as the late afternoon or early evening. We can always count on Florida weather to be pretty warm—but for a few moments, as you kick back and relax indoors after a long day at the beach or farmers market, there's nothing better than feeling the warm breeze wafting in and filling your space with serene springtime air.
As we switch into springtime, there's never been a better time to celebrate fresh ingredients and quality time with the ones you love! As you embark on breezy adventures—from Coastal dinners with friends to family days the farmers market—we hope you enjoy your season to the fullest.