Wed, Sep 18, 2019 at 10:45PM
---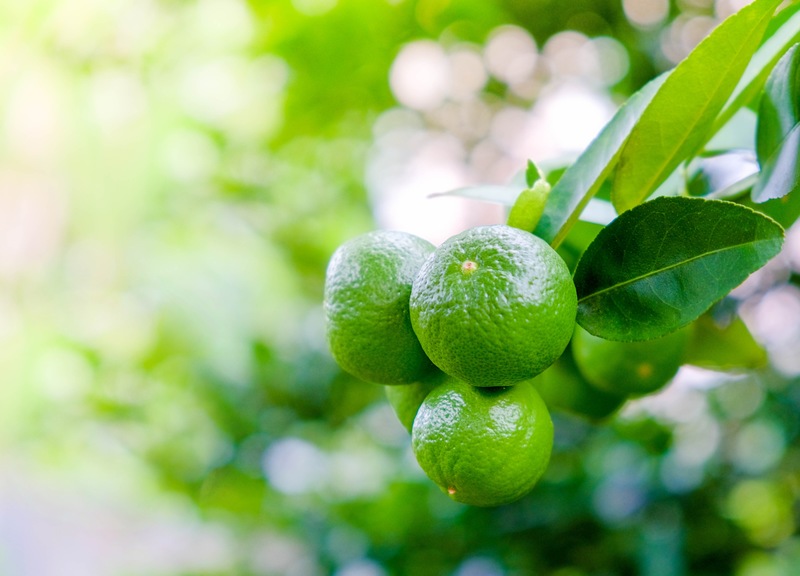 Nothing says "Florida" quite like a slice of cool, creamy Key Lime Pie! In honor of National Key Lime Pie Day on September 26th, we're sharing five fun facts about this delicious dessert. Just read on to learn more.
Key limes are not your average limes
Limes are a grocery store staple, so we couldn't blame you for picking up a few and trying out a homemade Key Lime Pie! However, don't pick out just any limes. Key limes are essential to this delicious dessert.
But what makes a Key lime, well, a Key lime? It's not just about where the lime comes from, even though Key limes were indeed naturalized in the Florida Keys. This type of lime varies from the traditional "grocery store" or Persian lime in its strong, one-of-a-kind aroma, thin skin, and unique, yellowish juice, which all play a part in shaping the dessert we know and love!
The first Key Lime Pie might have been made on the water
So where did Key Lime Pie get its start? History isn't completely sure—but we do know that it likely came on the scene by the late 19th century, when it was first written about by one William Curry. Curry, Florida's first millionaire, attributed the recipe to a cook in the family named Aunt Sally. However, she probably didn't whip it up herself—or at least, hers wasn't the first Key Lime Pie to ever hit Key West. That distinction likely belongs to the area's sponge fishermen, who would spend long stretches of time at sea with limited access to perishable foods and sweets. Their solution was a concoction of condensed milk, limes and eggs, the first iteration of what we now know as Key Lime Pie!
Those sponge fishermen probably didn't realize the impact their makeshift dessert would have on Florida's cuisine years later! We love that this simple, down-to-earth recipe has hardly changed since then. Simplicity is still key; today, we merely add sweet touches like whipped cream, a graham cracker crust and, of course, a few minutes in the oven to cook the eggs and set all the ingredients together.
Don't trust a lime-green Key Lime Pie
If you spot a bright lime-green Key Lime Pie, put your fork down and back away slowly. Chances are you're no longer in the Sunshine State! Florida's chefs know that a true Key Lime Pie is usually closer to pale yellow in color, thanks to the unique Key lime juice's natural hue.
Florida's love for Key Lime Pie is official
You've probably long associated Key Lime Pie with the Sunshine State, but do you know just how deep our love for this refreshing dessert really runs?
In 2006, the Florida Legislature voted to name Key Lime Pie the state's official pie. In the past, one lawmaker wanted to go even further—in 1965, Florida State Representative Bernie Papy, Jr. (unsurprisingly a Key West native) introduced a bill that would have levied a $100 fine against any vendor who tried to sell Key Lime Pie that wasn't made with real Key limes. The bill may not have passed, but Papy's passion for authentic Key Lime Pie still serves as a powerful testament to Florida's fervor for Key lime's one-of-a-kind flavor.
Key Lime Pie is easy to enjoy here at Coastal Grill
Cool. Refreshing. Tart. Familiar.
There are a million ways to describe Key Lime Pie, but none can come close to truly capturing its unique flavor and tropical appeal. So you'll just have to taste it for yourself.
We proudly offer Key Lime Pie here at Coastal Grill—after all, it's only fitting that a dessert born on the water would feel most at home next to seafood and other coastal flavors! Come discover what the hype is all about. We're serving up this and other Sunshine State treats all year long.