Wed, Oct 20, 2021 at 3:48PM
---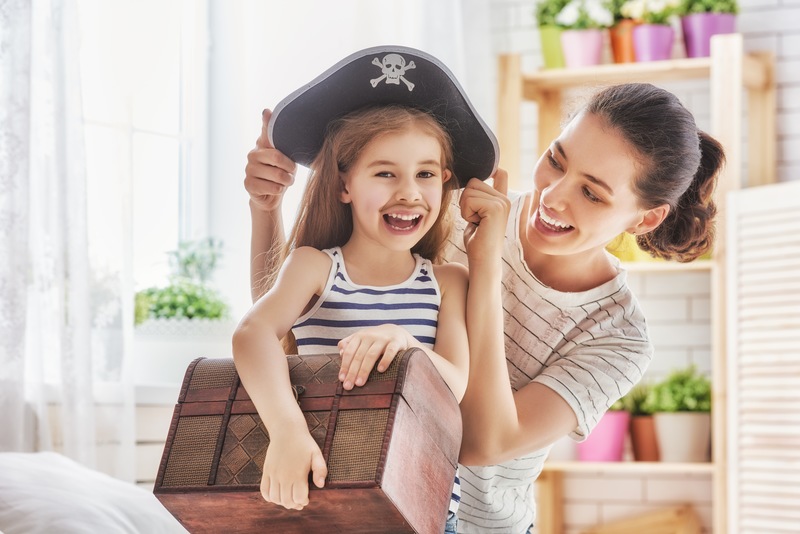 Counting down the days to Halloween – but still stumped on how to pull together the perfect costume? As the spookiest day of the year looms ever closer, now is the time to get serious about last-minute costume inspiration. If you're spending Halloween seaside, why not take some inspiration from the beach? We've gathered up five great Halloween costume concepts that might make a big splash at your next holiday event.
A Magical Mermaid
Looking for a reason to put together a very-pretty Halloween costume? Perhaps a reason to experiment with unusual makeup or even face paint? Why not be a mermaid? Pair a pencil skirt with some gathered tulle or another matching fabric to create a comfortable "tail" skirt that will keep you mobile at your next Halloween party. Reuse a favorite swimsuit top or adorn another shirt with seashells – then layer on the seaglass or shell jewelry and stick-on gems! Plus, here's a makeup tip: stretching some fishnet tights over your skin, then blending aquatic-colored makeup over the top can stencil in a fish-scale-like appearance.
A Tacky Tourist
Here's a costume you can create with your own wardrobe or a trip to a local thrift store. Start with a vibrant tropical shirt and match it with some khaki shorts, and, of course, white socks paired with practical sandals to mimic that classic fashion faux pas. Adopt a hat – a sunhat, bucket hat, or visor will do nicely – plus a fanny pack and some sunglasses. The final touch? A bit of white face paint over your nose will create the illusion of sunscreen that won't fade all evening long.
A Majestic Palm Tree
Sometimes, a creative head accessory can serve as the perfect costume. Try making a palm-fronded headpiece. Start by cutting some leaf shapes out of green cardstock or felt, then attaching them to wire to add some stability. Then, connect them to something you can wear on your head – like an already-green hat or a headband with a connected cardboard hat base. You might even add a few brown balloons as coconuts. Then, all that's left to do is pair the headpiece with a monochrome, brown outfit to be the tree trunk.
A Fearsome Pirate
It's time to go on a treasure hunt to find the right elements for this simple costume. Check your closet – if you have a white, flowy top or blouse, or even a striped shirt, you have a great start for a pirate costume! Add some extra layers and accessories – like a vest, a bandana or scarf for your head, a single earring, some boots, or even a corseted belt. If you're feeling crafty, you could create an eye patch out of dark fabric and some string – then decorate it with fabric paint.
Your Favorite Coastal Food
Seafood is also a great source of delicious inspiration for your next costume. For one, consider your favorite crustaceans – like crabs and lobsters. Try pairing an all-red outfit with some crafty claws. You can construct these out of foam sheets, cardstock, or even fabric if you know how to sew. Using red gloves as the base is a handy tip. If you're an oyster fan, consider a costume with some interesting headgear. You might try constructing a shell out of cardboard to attach around your beck – allowing your face to shine as the perfect pearl.
Found the Halloween inspiration you're looking for? Good! If all this extra, last-minute crafting gets you feeling hungry, it's the perfect time to visit Coastal Grill & Raw Bar for all your delicious seafood and steak needs – plus so much more.