Thu, Dec 16, 2021 at 10:00AM
---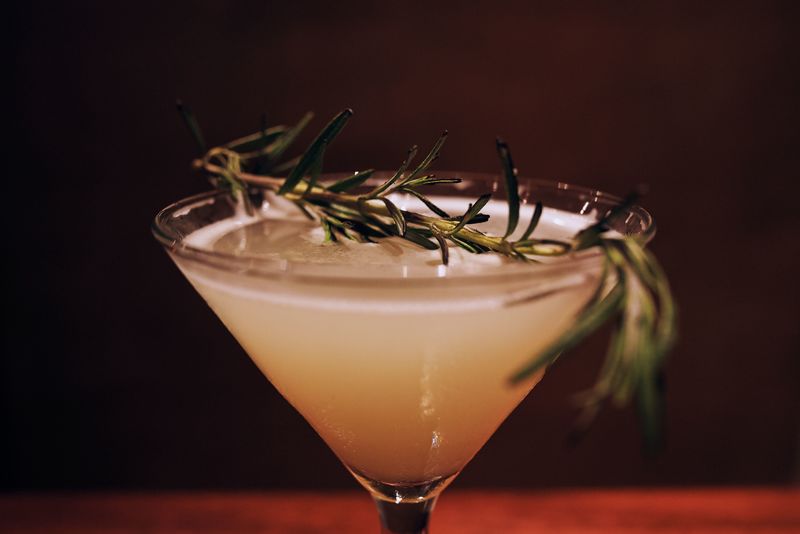 The holiday festivities are upon us this year. It is only appropriate to celebrate with popular sippable pleasures: festive cocktails! These holiday-themed drinks are sure to set the mood for a very merry holiday season. Whether you are enjoying holiday parties with friends or an intimate dinner with family, these festive concoctions are perfect for any get-together.
Fruity Holiday Punch
This refreshing holiday punch recipe will be a hit at holiday gatherings. The tangy hint of citrus fruit mixed with champagne combines to make a delicious holiday punch. For this recipe, you will need:
Sparkling wine (Prosecco, Champagne, or Cava)
Ginger ale
Triple Sec
Pineapple juice
Fruit garnishes
All of the ingredients should be chilled before serving. To spruce up your Fruity Holiday Punch, you can add fruit garnishes of your choice. Serve it up for your guests and enjoy!
Merry Margarita
This recipe puts a holiday twist on the classic margarita beverage enjoyed by countless people throughout the year. The Merry Margarita infuses cranberry into the popular sweet and sour staple. For this drink, you need the following ingredients:
Cranberry juice
Tequila
Lime juice
Triple Sec
Simple syrup
Margarita salt
All you have to do is combine the ingredients into a cocktail shaker and shake away. Add the mixture to a salt-rimmed glass of your choice and enjoy the Merry Margarita!
Peppermint Martini
The Peppermint Martini combines creamy sweetness with minty freshness for a perfect blend of holiday flavors. You and your guests can enjoy this festive drink even if you've got a sweet tooth. For the Peppermint Martini, you will need:
Peppermint Schnapps
Vodka
Heavy cream
Creme de cacao
Crushed peppermint candies
Grenadine syrup (optional "glue" for the candied rim)
These simple ingredients combine to make a creamy, sweet, cool holiday beverage that you can serve up to impress a crowd. Add grenadine syrup and crushed peppermint candies to the rim of your glass for extra festive fun!
Boozy Hot Chocolate
This adult hot chocolate puts a fun spin on the classic comfort beverage of the winter season. You can make your own hot chocolate from scratch or use a pre-made mix. Either way, this Boozy Hot Chocolate recipe is sure to warm you up from the inside out. The Boozy Hot Chocolate requires the following ingredients:
Hot chocolate (homemade or powdered mix)
Bailey's Irish Cream
Whipped cream
That's it! The Boozy Hot Chocolate is about as simple as it gets when it comes to alcoholic holiday drinks. Top with chocolate drizzle for extra sweetness.
Santa's Sangria
Santa just might slide down the chimney early for this festive sangria mixture. This winter specialty contains a hint of cinnamon with fruit, red wine, and apple cider as the main ingredients. To make Santa's Sangria, you will need:
1 pear
1 apple
1 orange
A sprinkle of sugar
1 bottle of red wine
Sparkling apple cider
Cinnamon sticks
Add the sliced fruits to a large pitcher with the bottle of red wine. Add in a sprinkle of sugar and let the mixture settle for a minimum of one hour. Once you are ready to serve the drink, add the sangria mixture to a glass half-full of sparkling apple cider. Garnish with a cinnamon stick and enjoy!
Festive Cocktails at Port Orange Restaurants
Port Orange, Florida is famous for its delicious seafood restaurants and wonderful cocktails. Port Orange restaurants like ours are kicking off the holiday season with delicious meals for your adult friends to enjoy.
Coastal Grill is known for serving local favorites like gator and smoked salmon. The holiday fun doesn't stop at home, either! You can enjoy festive fun quality time with loved ones at one of the best restaurants in Port Orange.