Tue, Aug 24, 2021 at 11:27AM
---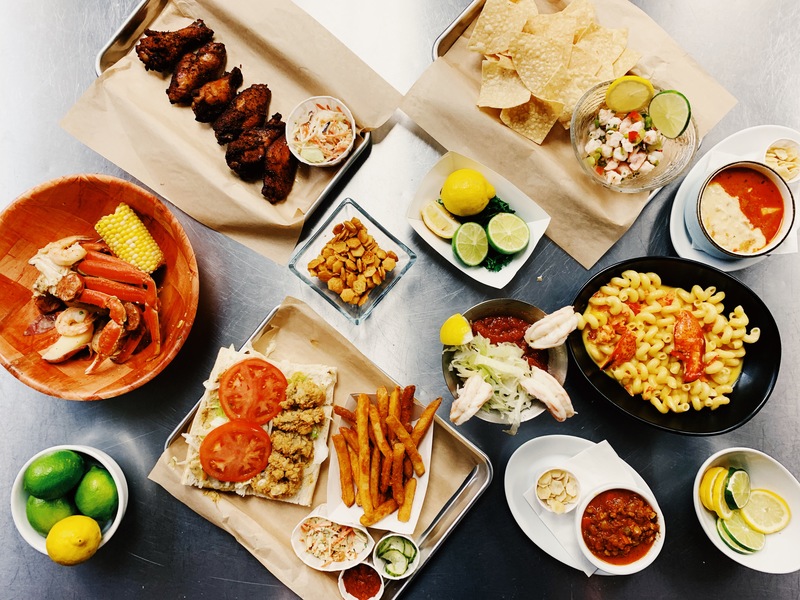 While we might be saying some goodbyes to the summertime, there's a great reason to start looking ahead to September and the upcoming fall – football! Beyond all the excitement and action of watching our favorite teams out on the field, there's another reason this sports season is so great – enjoying tasty game-day food with loved ones. Tailgating is the perfect pre-game tradition that the whole crew can get behind. Since fall sports and food go hand-in-hand, read on for a few tips on setting up your next amazing tailgate party – with Coastal along for the ride as a featured guest!
Prepare with a Checklist
The first step to pulling off an amazing tailgate: stay organized! Amidst all the fun of the day, it's easy to forget the essentials. Make your life easier with a written checklist – on your phone or in a handy notebook – of everything you'll need for the big day! Check the weather ahead of time – you might want to pack umbrellas, rain ponchos, sunglasses, or even a spare jacket depending on the forecast. Be sure to bring sunscreen – an outdoor essential to protect against nasty burns. Even at this time in the year, Florida can get hot – so prep for it with well-stocked coolers, filled with plenty of ice, water, and other drinks for your whole crew. Bring another basket or bin of other essentials – like outdoor-appropriate dishware, paper towels, moist towelettes, hand sanitizer, and zip bags – to keep everything clean and tidy.
Find New Opportunities for Fun
Spending time with the family makes for the perfect opportunity for outdoor fun. Gearing up for the big game can tend to bring out our competitive sides – it's a reason why games like corn hole and ladder ball are so popular! Bring along your own set and start a fun family tournament. Or, if you'd like to keep it a little more casual, pack your own football or frisbee instead to start a friendly game of catch.
Show Your Team Spirit
One is the best ways to enjoy a tailgate is to get into the spirit of your favorite team – and what better way to do this than to find new and inventive methods to display your team colors? This might be a key element of your outfit – whether with creative face paint, makeup, nails, shoes, socks, favorite jerseys, or more. Alternatively, incorporate it into your eating – whether picking festive dishware or opting for drinks in themed colors. But that's just the tip of the iceberg – what other creative ways might you integrate these fun colors? The only limit is your own imagination!
Enjoy Fabulous Game-Time Flavors
Enjoying amazing food is a key factor to pulling off the perfect tailgate experience. At Coastal, we've got you covered! There's plenty of delicious options to fight any massive game day hunger - with Curbside To-Go ordering or other delivery options. Go hearty with BBQ flavors like slow-smoked, tender brisket, pulled pork, and chicken. Or, opt for a juicy, Angus Beef, Half Pound Cheeseburger.
But, we also vote you give the day some Coastal flair with fresh seafood! Our favorite choices for a pre-game meal? Peel & Eat Shrimp by the pound, creamy New England Clam Chowder, decadent Lobster Mac & Cheese, and so much more.
We wish your team all the best in the coming season – and Coastal wishing you your best game day meal yet!