Mon, Jul 26, 2021 at 4:29PM
---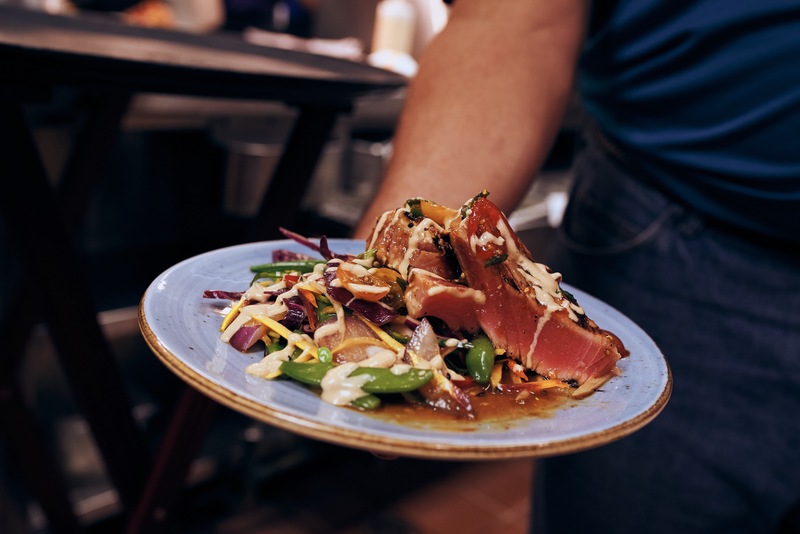 Shrimp, lobster, salmon, oysters, tuna, scallops, and more – oh, my! The endless variety doesn't even stop there. If you love dining in Florida, you're probably aware that seafood here is something special – with deliciously fresh-from-the-sea choices ready to become the next highlight of your dinner plate. Did you know that beyond just being tasty, seafood is also a major player in a healthy diet, boasting lots of special benefits to enjoy? Read on for four reasons you should be making seafood dinner plans today!
Rich in Vitamin D
Did you know that about 40% of US residents may be deficient in vitamin D? This essential nutrient can help with bone and enamel strength, calcium absorption, and your immune system. While a walk along the shore in Florida and some sunlight exposure can help your body produce this important nutrient, it's crucial to supplement your body's needs with your diet – and seafood certainly does the trick. Vitamin D is naturally occurring in seafood – particularly in fish like salmon.
Outstanding Omega-3s
Did you know that seafood is a healthy choice for both your heart and your brain? That's due in large part to Omega-3 fatty acids. These unsaturated fatty acids play an important role is reducing inflammation and blood clotting, which reduce risk for heart disease and strokes. They also play a role in maintenance of brain function – and research suggests they may positively affect aging-related memory loss. So, where can you get these fatty acids? You'll find them in salmon and tuna, along with anchovies, sardines, herring, mackerel, mussels, trout, and more.
A Perfect Pick for Protein
You might assume that protein is found in a hearty steak or other meat-based dish – but it's also ever-present in your favorite seafood! Shrimp, for example, is a great source for protein, along with fish like tuna, tilapia, and cod. That's why these options are filling, even when low in calories. Protein is important for many reasons – serving functions like body regulation, building muscle mass and strength, and supporting our immune systems. That's why many consider it one of the building blocks of our bodies!
An Effortless Choice for Coastal Living
There's no better place to find delicious seafood than near the Atlantic Coast. Florida is the perfect spot for trying out all the best seafood restaurants and varieties. Be sure to stop by Coastal Grill & Raw Bar – where we're serving up a delicious menu full of options to suit any appetite. Share an order of Regional Raw Oysters, try our Tide-to-Table fresh catch menu, or try unique and tasty favorites like our Poke Bowl, Lobster Cobb Salad, Cedar Plank Salmon, or Pan Seared Scallops. No matter what you choose, it's simple and easy to enjoy the amazing benefits that come with a seafood dinner!