Fri, Jul 26, 2019 at 4:35PM
---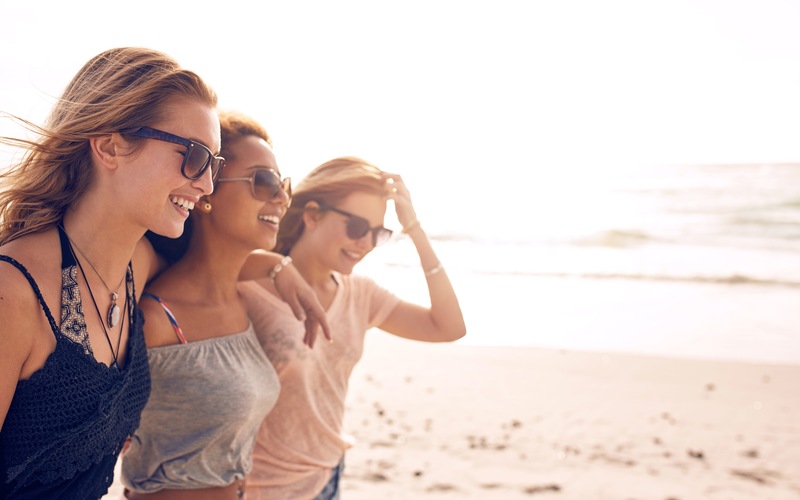 If going to the beach is your go-to summer activity, you probably have a pretty smooth routine down by this point—but who says you can't mix things up? We've got you covered with ten simple activities to enjoy on your next trip to the shore. Just read on and find your favorite!
Bring your four-legged friend
Furry friends just make everything better. While dogs may not be allowed at every beach, Smyrna Dunes Park is one breezy location where they are welcome to run, splash and soak up the sun right alongside you. Be sure to bring plenty of freshwater that your dog can drink during her day in the sun.
Go surfing
Florida may not be known as a surfing center, but look a little closer and you'll see—select spots, such as the Inlet at New Smyrna Beach, are beloved by locals for their serious wave action! Or, for a more leisurely day at the beach, beginners can bring bodyboards to enjoy as they ride the waves rolling in.
See the world beneath the surface
You don't need to venture far offshore to discover one-of-a-kind life beneath the surface. Bring a simple snorkel mask and see fish making their way along the shore! When you're swimming underwater, you're sure to discover a truly serene natural environment far removed from the hustle and bustle back on shore (even if you're only a few yards away!).
Paddle around
When the water's calm, a leisurely stand-up paddleboard session is a great way to unwind and enjoy the view. (Of course, you don't always need to get sandy to enjoy some paddling fun—Riverwalk Park in Port Orange offers convenient launch access into the Halifax River. Don't worry—you can still soak in the sea breeze from here!)
Watch the wildlife
Sometimes, the best activity is to simply kick back and enjoy the view—including all the animals you'll find along the way, such as majestic seabirds on the horizon. If you get lucky, you might even spot sea turtles coming ashore during the evening hours to lay their eggs during the summer months.
Bring drinks and enjoy the view
For a simple yet refreshing beach drink, pack a pitcher of fruit-infused water and sip on it as you relish the sea breeze. Cheers to the view, good company, and long, sunny summer days!
Play some ball
If you find yourself getting a little restless while sunbathing, bringing along a ball or two can help you break up the day with some athletic action. Volleyballs are easy to pass around in the water, while dribbling around a soccer ball on the uneven, sandy terrain is always an enjoyable challenge.
Have a beach jam session
Feel inspired by the ocean view? Bring along your guitar and play a few of your favorite songs—or invent a new one! –as you appreciate the atmosphere all around you.
Pack a "to-read" bag
If you have books or magazines you've been wanting to read, but simply haven't got to them yet, you're not alone! We've all been there. Pack a "to-read" bag before heading to the beach that includes a few of the things you've been wanting to catch up on. There's something about the laidback nature of the beach, and the salt in the air, that invites us to unwind and finally carve in some quality reading time!
Have a photoshoot
Sticking around for the entire day? During that magic "golden hour," after the sun's hit its peak but before it is actually about to set, enjoy the beautiful lighting and snap some photos with your friends and family. An impromptu, candid photoshoot is sure to help you remember your beach day fun for many summers to come.
What's your favorite thing to do at the beach? Whether you prefer to kick back and relax, or amp up the action, we hope you enjoy your sandy adventures all season long! And to cap off your perfect day in the sun, be sure to stop by Coastal Grill in Port Orange to recharge, refuel, and relish the fun with family and friends.