Wed, Jul 29, 2020 at 4:30PM
---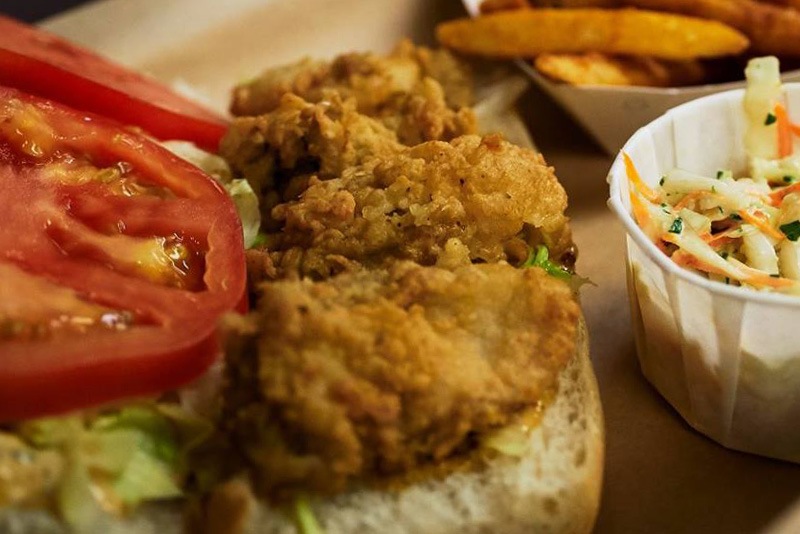 If there were an official food for the last few months, might it be the sandwich? The humble yet satisfying, effortless yet instantly familiar dish follows a formula with endless variations—and in honor of National Sandwich Month this August, we're celebrating the best way we know how. Dig in to discover a few of our favorite Coastal sandwiches, and tips on how to enjoy them this summer and all year long.
Chicken Club
Ah, a classic—and for good reason! Our Chicken Club stars marinated grilled chicken breast alongside muenster cheese, bacon, tomato, lettuce and onion atop a toasted brioche bun for a truly timeless treat the whole crew will enjoy.
Pulled Pork
Summertime is barbecue time, so why not dig into a smoky favorite? Our Pulled Pork Sandwich features hand-pulled Boston Butt with a zesty pineapple chili glaze atop griddled Texas Toast for a tasty texture adventure.
Clobster Grilled Cheese
Craving some good-old-fashioned comfort food? Our Clobster Grilled Cheese puts a seafood spin on an old, gooey griddle favorite. We've prepared lobster and crab meat with pimento and muenster cheese, all atop griddled Texas Toast, for a flavorful medley you are sure to enjoy.
Bruschetta Chicken
For effortless Italian goodness in sandwich form, our Bruschetta Chicken has you covered! Enjoy marinated grilled chicken breast alongside provolone cheese, field greens and a balsamic reduction all on a toasted brioche bun.
Fresh Catch
When seafood cravings call, our Fresh Catch sandwich is the answer! Dig into our fresh catch any way you like it—grilled, blackened or fried—plus all the classic sandwich fixings for an effortless meal that brings you back to the beach with every bite.
Brisket
For a hearty slice of slow-smoked goodness, our Brisket sandwich is a must-do. We've paired slow-smoked, tender brisket with Coastal BBQ Sauce for a flavorful experience that is sure to satisfy—plus onion frizzets on Griddled Texas Toast for an extra touch of fresh-from-the-grill texture.
Why we love sandwiches this summer
Sandwiches and summertime go hand in hand for many reasons—not the least of which is that they're handheld and easy to pair with all of your summertime adventures, from the beach to backyard pool fun and everywhere in between. Plus, as we continue to safely spend more time at home, bringing home an array of tasty Coastal sandwiches is a surefire way to ensure that everyone's favorite flavors are represented at the dinner table.
Craving a sandwich? We're right there with you—swing by Coastal Grill and bring home your go-to sandwiches for a beach picnic or effortless family dinner! We can't wait to see you soon.